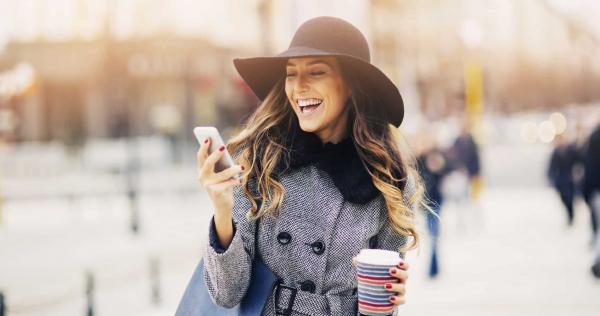 Don't be surprised if you're not feeling very romantic today.
A new survey from eHarmony found that people are the least interested in dating and romance on the second Wednesday in December, which has earned the day the nickname the "Anti-Valentine's Day," according to The Sun. In fact, the survey found that interest in dating is down 30 percent compared to average.
There are a couple of reasons for this, according to the study. Almost a third of singletons in the study said that it was the cold weather that made them disinterested in dating, where as 11 percent said that time spent Christmas shopping kept them from dating.
Others even said they didn't want to date somebody during Christmas time since they would likely have to buy them a gift, according to The Sun.
And one in four singles said they went on fewer dates in December compared to the other 11 months, which isn't surprising since six of the 10 least romantic days of the year happen in the 12th month of the year, the study said.
Unsurprisingly, Jemima Wade of eHarmony used the survey data to try to inspire singles to put themselves out there and seek a potential date.
"Although for many the festive season is dedicated to giving, it's important not to forget your own needs this December; whether that means taking some time for yourself or looking for someone to share those cold evenings with," Wade said, according to Express.
This isn't the first time that the Internet dating website has reported which day of the year is the least romantic. Though they've long identified winter as the least romantic season, a report from earlier this year found that July 15, also a Wednesday, was the least romantic day of the year and had been so for the last three years, according to the Daily Mail.
To find this, eHarmony looked at dating traffic on its website along with Google search data about dating-related phrases, according to the Daily Mail.
That survey also noted that the winter months can be hard for daters, since they're disinterested in their dating life at that time. Previous reports have found, though, that January is a popular dating month for singles, since many daters - known to end their relationships close to Christmas time - are interested in getting back out in the dating scene.
Still, relationship expert Melanie Schilling told the Daily Mail that the winter, overall, is an especially tough time for daters - even when it doesn't need to be.
"We can't beat Mother Nature but we can change our dating mindset to not let the weather be a barrier, otherwise we risk missing good opportunities to meet potential partners," Schilling told the Daily Mail. "Winter is full of opportunities for romance with the intimacy that comes with cozy winter dates!"
There's a number of different activities for couples to do in the winter, some of which include heading out to another city or getaway spot to enjoy each other's company. As CBS New York reported, some couples may want to head to the hillsides of Vermont and New England to embrace the cool wintry weather.
"With snow-covered mountains and white-steepled churches, New England is truly a winter wonderland," CBS New York reported.
Other couples may find an interest in Western states, like California, where "the air is crisp and the breathtaking views along the spectacular California coast are beyond comparison," according to CBS New York.
For those couples who want to stay in town during the winter, there's plenty to do, too. Again, not a surprise, eHarmony's advice page has a number of different winter date ideas for couples, including warming up by the fire, going dog sledding or playing in the snow.
"Playful low-budget dates can include building snowmen, going sledding and starting a snowball fight. Sometimes it's fun to be a kid again," according to eHarmony.
It may even be in a couple's interest to volunteer at a local shelter or services center or attend a holiday parade together, eHarmony reported.
"Bring blankets, lawn chairs and thermoses and check out your local Santa Claus parade together," according to eHarmony. "Whoever catches the most candy buys the other one dinner."
Couples can find even more dating ideas by visiting Pinterest.