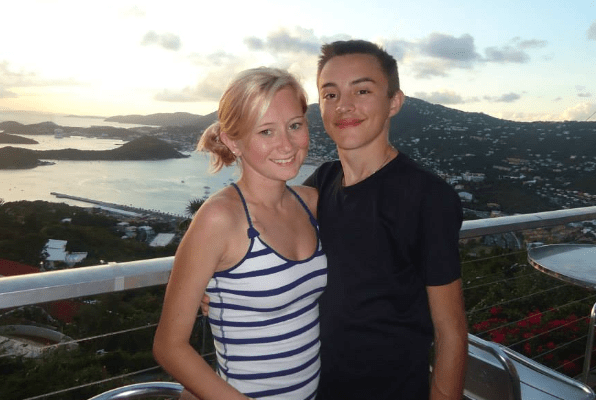 Katie and Dalton Prager, better known as the "Fault in Our Stars" couple, passed away last week. They were a couple that touched the hearts of millions across the world because they both suffered from cystic fibrosis, an inherited disorder that damages the lungs and digestive system. Their story has now come to a close, but they have left behind a beautiful legacy of true love.
Nothing is more beautiful than when the love two people share teaches others that true love does exist.
Love is both selfish and selfless at the same time. You both become one in desire, in thoughts and in love.
Many people will argue that true love is nothing but a hoax planted in people's minds to give others hope. But the Pragers' story will convince people otherwise.
Katie and Dalton met on Facebook at the age of 18. They continued talking and constantly encouraged one another to stay strong through all the tubes, tests and medical trials they had to overcome.
Despite living in separate states and going against their doctors' orders not to travel, they finally met on August 28, 2009.
In an interview with CNN, Katie said, "My heart was racing, but I just went right up to him [Dalton] and hugged and kissed him on the mouth without even saying hello. I'm usually not that kind of girl, but it just felt so right."
Two years later, Katie married Dalton and they lived happily for a few years, until their medical conditions worsened.
Both Katie and Dalton received a lung transplant to better their chances against their shared disease; but in time, both transplants had complications. Eventually, Katie and Dalton were split up due to their failing health, with Katie being sent to a hospital in Kentucky and Dalton in a hospital in St. Louis, Missouri.
Dalton ended up contracting both pneumonia and a viral infection near the same time that Katie's doctors explained that there was nothing more they could do for her after her failed lung transplant, and she was placed on hospice care in her home. Their family hoped that the couple would be able to see each other one last time, but because of their rapidly declining health, they were unable to. Dalton passed away on September 17, 2016, at age 25, as Katie said goodbye to him via FaceTime.
Katie told CNN that she regrets nothing about her marriage to Dalton. "He gave me some of the best years of my life," she said. "I'd rather have five years of being in love and just really completely happy than 20 years of not having anybody."
On September 22, 2016, just five days after her husband's death, Katie passed away peacefully in her home and was reunited with her true love.
"I think that if we had gotten the chance to write a book, it would have been a bestseller," she said.
She added that she knew how their story would end: "They lived happily ever after, in each other's arms for eternity."
True love is very much a reality. Just because true love can be hard to find, doesn't make it a fantasy.
Why do so many people take the love in their lives for granted or disregard the hope that true love exists?
"True love stories never have endings." — Richard Bach