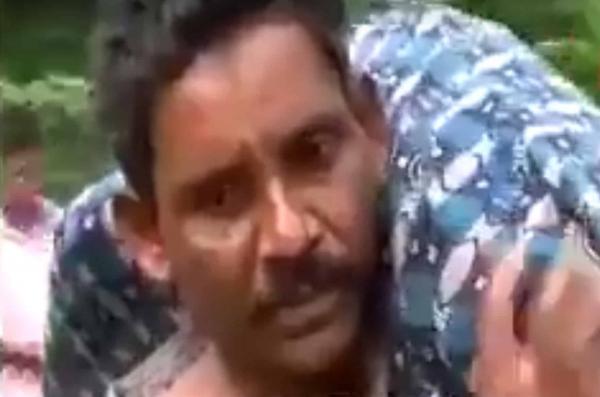 When Dana Manjhi's wife died of tuberculosis in a New Delhi hospital, he was left with his mourning twelve-year-old daughter and no way to transport his wife's body back to their village over 30 miles away.
So, with not enough money to hire a vehicle, Dana picked up his wife's body and started walking back to their village, according to CNN. The body was hoisted over his shoulder, and his weeping daughter, Sanadei, walked next to him.
While the hospital where his wife, Amang, died should have provided a vehicle, Dana claims they wouldn't offer help.
"I am carrying the dead body of my wife as I am poor and cannot afford a vehicle. I told the same to the hospital authorities. They said they could not offer any help," Manjhi said in a video taken by a local journalist.
Hospital officials denied that these conversations ever took place.
"The woman was admitted to the hospital on Tuesday and died the same night. Her husband took away her body without informing any hospital staff," senior medical official B Brahma told BBC news.
Dana walked 6.2 miles and still had 31 to go when locals saw the mourning husband carrying his wife's body. They informed an Odisha journalist who interviewed and filmed the mourning husband - a video that is now going viral.
Eventually, a car was arranged for Manjhi, and since a government van should have been available for Manjho, an inquiry has been launched to see if the hospital was at fault.