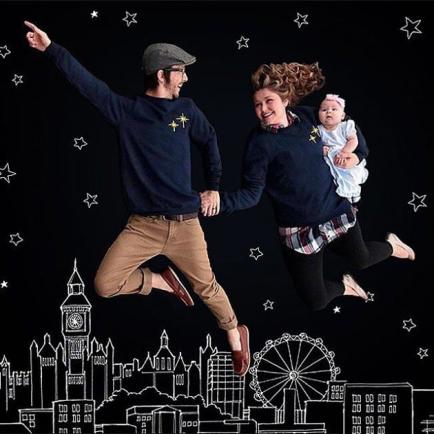 Everyone wishes for a fairy-tale ending; but as we go about our busy lives, our belief in magic and true love can sometimes be distorted by realistic expectations. Fortunately, the story of Andrew and Hali Ducote is proof that fairy tales and magic really do exist.
The married couple is living a real-life happily-ever-after that seems like something straight out of your favorite fairy tales book. Andrew and Hali began their journey together in 2005 as high school sweethearts, and later traveled to their own personal Neverland as they were chosen to perform as Wendy and Peter Pan at Disneyland in California. They became engaged on Valentine's Day and were later married.
As the years have gone by, Peter Pan and Wendy have grown up, and have moved on from their acting careers at Disneyland — though they still stay closely attached to their Disney roots. Their real-life fairy-tale love story has gained a massive amount of fans and followers who continue to follow their everyday lives. Just like Wendy and Peter Pan should, the two are always finding themselves in the middle of a new adventure.
Their little family continues to capture the attention and hearts of everyone who comes across their enchanting love story. They are living proof that fairy tales and happily-ever-afters are indeed possible.