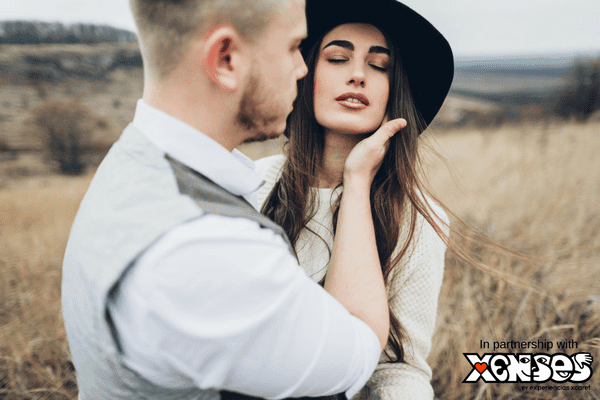 First comes love, then comes marriage ... then some couples just seem to get lost along the way. If you're looking for the path to lasting love, you might find it an uphill hike. Making your relationship last forever takes effort (fortunately, most of it is enjoyable). Here are a few ways to make sure your romance goes the distance.
1. See the world together
The couple that stays home together, well, may not stay together. According to a Travel.org survey, "couples that travel together are significantly more likely to report that their relationship is more romantic, intimate and balanced - and that they enjoy better sex than couples who do not travel together." Time to renew that passport.
2. Try new things
Netflix is great and all but getting out of your comfort zone might actually strengthen your relationship. Try something new together whether that's an adventurous hike, flying like a bird, or floating through a river of soothing mud. This gives you a chance to take on new challenges together, which in turn strengthens your bond.
3. Show your appreciation
Even if your partner's been folding your laundry for 15 years, saying "thank you" goes a long way. Take time to appreciate the small things in your relationship to ensure your partner never feels taken for granted.
4. Get in your best shape
"Revenge bodies" might be the hottest trend in breakups, but you don't need an ex to get into killer shape. In fact, WebMD credits regular exercise to a number of relationship benefits, relieving stress and tension to having better and more frequent sex.
5. Spend some time alone
Girl's weekend? Guy's night out? For strong couples, that's no problem at all. Spending every second together can lead to codependency and even resentment. When you have some time apart, you can focus on yourself and the other relationships in your life. Bonus: You'll also have time to miss your partner.
6. Build friendships
Your partner is your best friend but that doesn't mean your partner is your only friend. It's important to nurture the friendships in your life. Believe it or not, that will actually help strengthen your relationship. According to Psychology Today, "you can benefit both from maintaining your separate friendships but also from sharing with the couples who are experiencing transitions such as becoming parents, raising teenagers and helping older family members."
7. Touch base (like, all the time)
From conference calls to business trips to PTA meetings, it might be 9 p.m. by the time you see your partner on a typical day, but don't let the time apart come between you. Check in with one another throughout the day, even if it's just a quick text to express your love.
8. Laugh more
Laughing is good for the soul. It's also good for your romance. Humor is among the top characteristics people find attractive in prospective partners, and it can keep that attraction alive - even if your relationship isn't exactly new.
9. Show some admiration
You might not go around complimenting people's legs (or other body parts), but when it comes to your partner, a little admiration goes a long way. A simple, "wow, you look great," or the slightly sexier, "I could get lost in your eyes" can add some sizzle to an otherwise comfortable relationship.
10. Accept the obligations
No one likes to feel obligated, but as a partner in a relationship, it's important to understand that making it work requires sacrifice. A weekend at your partner's family reunion? A $1,000 bill to attend his niece's wedding? Your evening plans foiled by a sick spouse? It's all part of the partnership; accept it.
11. Surprise each other
Boredom is the silent relationship killer. Keep your partner guessing (in a good way) with frequent surprises. Whether that's something as small as a doughnut from his favorite bakery or as elaborate as a vacation that totally messes with your senses (try walking on this street that you think is uphill but is really built on a flat surface), shoot for the unexpected.
12. Decide to
Most people who stay together don't do so by chance. Making your relationship work requires commitment - one you decide to keep over and over again. As Grant Cardone said in The Huffington Post, "love is not a feeling, love is a decision you make and continue to make in order to create an experience that is described as love."
Hey, it's up to you.
So, don't wait, travel the world together, spend some time alone, try something new. The XCaret parks are just the recipe you need to make staying in love forever a reality. Seriously, you can have completely new experiences like walking through several ecosystems in the dark, swimming through a cave of stalactites and ziplining through the Mexican jungle. For the price of admission to the park, you get to experience all of the adventures the park has to offer!