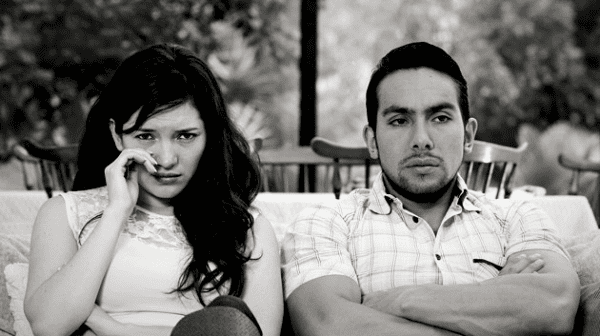 As a college student, my theology professor shared this statement: "Over the years of ministry that I began emphatically, there is one thing I can say: Almost all of you will have serious difficulties [in your] marriage — infidelity and divorce."
Our immediate response ranged from disbelief to anger. How could he say that? And then he continued, "Who wants to be part of the minority that have a full and happy marriage? And, more importantly, who is willing to do what it takes to make it happen?"
Over the years I am increasingly convinced of the truth and power of Father Santiago's words. We did not discuss easy marriages without problems; he told us to fight for what we believe.
Why marriages fail
According to a survey by British law firm Slater & Gordon, the average person spends more than two years thinking about divorce before making that tough decision. They will discuss it with family and friends, and likely struggle for months to regain the marriage; but many fail. Among the reasons for divorcing, the study lists infidelity, lack of happiness, poor communication and disagreements about money problems. How is it, then, that so many other couples with similar problems manage to stay not only united, but happy?
What really makes marriages separate?
With few exceptions, marriages end because they didn't begin as they should have — and that is with respect and commitment.
Most marriage vows essentially say, "I, take thee _, as my wife/husband to have and to hold, in good times and in bad, in sickness and in health ... " But what does that mean?
Let's break it up:
1. I accept you for everything you are
At that time, no exceptions are made. You do not say, "I accept you when you don't have bad breath or if you don't gain weight." You accept all the good, all the bad and all the challenges that are headed your way. You have chosen someone to stand by your side through life's difficult times.
2. I accept you as my spouse
Accepting your spouse as your partner means that even with their other roles as mother, nurse, teacher, etc., the most important job the two of you have is being each other's companion. Not only are you a best friend, provider and caregiver, but you are the their constant shoulder to cry on through it all.
3. I promise to be faithful
This is not you saying, "I will be loyal when I want to be." The contracting parties promise to be faithful; and fidelity implies that only he and she share such physical, spiritual and emotional intimacy together.
4. Regardless of wealth or poverty, health or sickness
Even if tomorrow your spouse develops a rare disease that can cause side effects preventing him or her from ever being the same, you promised to be by their side. If you lose everything you own tomorrow, you work through it together. Remain faithful. When things are difficult, hang on just a little longer.
5. I promise to love and honor
Whether he is promoted, loses a loved one or feels unwanted, remember what you promised to do for him. Do not simply tolerate him. Love is like a plant: It does not always show its best fruits, because to do so requires daily care from you. A phrase that can sum up the promise of true love is, "Love me when I least deserve it; that is when I need it most."
6. Every day of my life
I once heard on television, rather ironically, that the first cause of divorce is marriage. Today I think the first cause of divorce is a marriage that is not cultivated by both individuals. Sometimes the thing we work the hardest for is the only thing worth keeping.
This article has been adapted and translated from the original,"Te sorprenderás al descubrir la causa número 1 de divorcio," which was published on Familias.com.