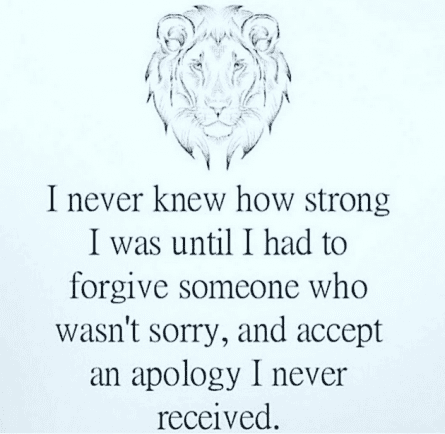 The Bible makes it very clear that forgiving others is necessary; "For if ye forgive men their trespasses, your heavenly Father will also forgive you: But if ye forgive not men their trespasses, neither will your Father forgive your trespasses" (Matthew 6:14-15); or "Lord, how oft shall my brother sin against me, and I forgive him? till seven times? Jesus saith unto him, I say not unto thee, Until seven times: but, Until seventy times seven" (Matthew 18:21-22).
Being able to forgive means having the Lord's forgiveness. And forgiving those who have wronged us frees us from feelings of anger, hate, holding grudges or seeking revenge. These emotions damage us from the inside out, rather than affecting the person who hurt us.
Forgiveness does not mean we condone what the other person has done. It does not mean the other person is right. It does not release them from what they have done wrong. They will still be responsible for what they did.
These thoughts on forgiveness are important to keep in mind.
1. Learning experiences are everywhere and make us stronger
2. Forgiveness is necessary in marriage
3. Leave the past behind
4. Forgiveness brings inner peace
5. Forgive even when others are not sorry
6. Beauty comes from forgiving
7. Forgiving is a reflection of your strength
8. Prayer will help
9. Healing happens when you forgive
10. Forgiveness is for you and your well-being
11. Forgiveness is not weakness
12. Love and forgiveness
13. Remember to forgive yourself
14. You can't have peace if you don't forgive
15. Forgiveness does not mean you have to allow others to keep hurting you. It's okay to leave some people in the past
16. Choosing to forgive is choosing to take control of yourself and your life
Forgiveness has everything to do with you and how you choose to respond when others hurt you. You must forgive if you want to live in peace and harmony. Holding on to grudges and anger only hurt you, not those you're holding negative emotions against. Free yourself from the unwanted pain by letting go.