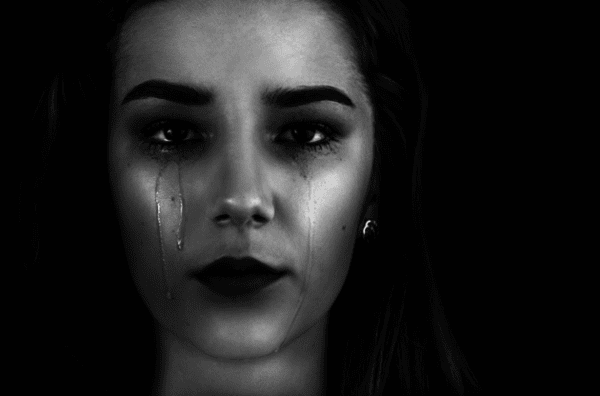 Sofia and Daniel met by chance while they were at a bakery downtown. Sofia didn't think anything of it, but Daniel couldn't get her smile out of his mind. She captivated him. He saw the opportunity to contact her and took it, and through Facebook he was able to reach out to her.
A few days had passed since the encounter in the store when a notification popped up on Sofia's cell phone. It was a friend request from Daniel Rodriguez and a message that said, "Are you the girl with the nice smile that I ran into at the bakery the other day?" Sofia smiled and accepted his request.
The initial conversation turned into a constant stream of flirtatious messages, until one day he told her he would give her a ride home from work.
Is this a normal relationship or an affair?
This was the beginning of what anyone would think of as a normal love affair, but it wasn't long before Daniel decided he needed to confess his situation to her. What Sofia did not know was that she was falling in love with a married man.
Her first reaction was to get away from him, but despite all logic, nothing could stop the love she had for Daniel.
You deserve more
Their relationship continued until one day, during a secret meet-up, Daniel's phone wouldn't stop ringing. It was his wife trying to get in contact with him, and when he finally decided to answer the phone, Sofia heard exactly what she had to say. Daniel's wife told her husband he wasn't going to get away from her so easily and that she still loved him.
In that moment, Sofia understood the damage she had done to Daniel's marriage. She decided she needed to cut all ties with this man she loved deeply - no matter how much it hurt.
This situation may sound just like a story meant to teach a lesson, but it's a story that is lived by real people every day. There are thousands of Sofias who are damaging marriages, wives, families and children. They even hurt themselves in the process.
Consider this if you've ever felt like you're "a Sofia"
You are a valuable woman who doesn't need another woman's husband.

The line between a casual romance and a tragic story is tricky, and you won't know you've crossed it until everything falls apart.

Nobody who says "I love you" should ever hurt you.

You don't deserve to be anyone's second choice.

This relationship will ruin not only a marriage, but your self-esteem as well.
If you've ever felt that you share a lot in common with Daniel and Sofia, you need to understand that NOTHING justifies this type of situation, and you don't deserve to be involved in someone else's infidelity.
Find the support you need to end this relationship and find a man who isn't betraying his wife just to be with you. Even if "the Daniel" in your life is the one who started the affair, be courageous enough to realize it needs to end - don't be the reason a marriage falls apart. Strive to be the type of virtuous woman no man would want to cheat on.