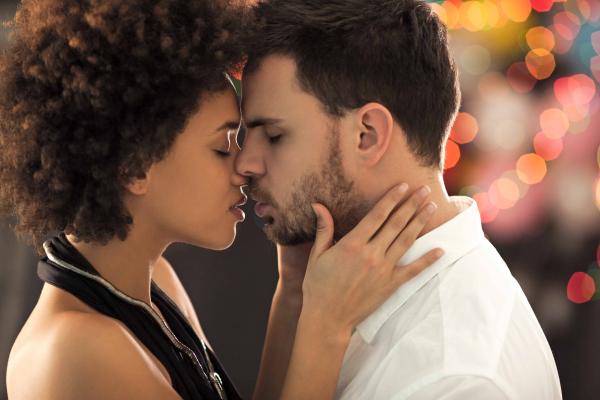 Wives and moms do extraordinary things every day. Some moms stay home with their babies and raise them to be incredible adults. Some moms work and provide for their families while giving all the love and attention to their kids they can possibly give. Some wives don't have children, but are fiercely loyal to their husbands.
No matter what your status is as a wife or mom, you're incredible. You're strong. And you don't want anyone to know that you desperately need anything.
Although we put up this front that everything's OK all the time, it's important for our husbands to know what we truly need, especially in our moments of vulnerability.
Here are 14 things your wife will never tell you she desperately needs:
1. Undivided attention.
Men, your wives need your undivided attention whenever you can give it. They want to feel like they're the most important part of your life, so treat them like they are. When she's talking, don't stare at your phone. Give her your full attention and she'll be so grateful.
2. Gentle words of encouragement.
Your wife seems like Wonder Woman and does so much for you and your family, but sometimes she gets discouraged. Don't let her get down on herself. Help her realize her worth, and make her see herself as you see her.
3. A win.
Sometimes, your wife just needs to win. She needs to be right. Even when you disagree, give her validation and let her know her opinion is valued. She does the same for you all the time.
4. Uninterrupted cuddles.
Your woman loves to feel your arms wrapped around her, so make time every day for uninterrupted cuddles. This is a great time to give her your undivided attention (and fit in a little bonding time, too).
5. To know you think she's beautiful.
Your wife isn't going to ask you to tell her she's beautiful, but you still need to do it. Apart from saying it out loud, you can make her feel beautiful in so many ways. Look at her a little longer, hold her a little tighter and tell her you love her a little more often. It will go a long way.
6. To protect her.
Your sweetheart is a strong, independent woman who doesn't need anyone to protect her, right? She puts on that brave face, but sometimes she wants you to protect and comfort her. Be there for her in those vulnerable moments.
7. Someone to count on.
If she asks you to do something, she needs to have full faith that it'll get done. When she does ask for help, make sure she knows you're the best person for the job.
8. A shoulder to cry on.
Life can get tough, and even the strongest women break down sometimes. Let her know you're there for her, you love her and that everything will be OK.
9. Shower her with compliments.
Your darling isn't going to ask you to give her compliments, but she really appreciates them. Every time you think something nice about her, let her know. Words of affirmation are so important to a relationship's health, and your wife needs them even though she won't admit it.
10. Honest communication with you.
Most women like to work through things by communicating, so don't shut down when she's trying to talk to you. Be completely honest with her and she'll trust you with anything.
11. Respect her.
Although it seems obvious, it's important to cautiously practice respect. Don't make her feel insignificant and don't compare the work she does to the work you do. You both put in unmeasurable amounts of energy to make your family function, so respect her part.
12. Acts of service.
She'll never admit it, but your sweetheart needs help. She needs you to do the dishes, make dinner, walk the dog and take care of the kids. Doing little acts of service for her every day will be greatly appreciated.
13. Appreciation and recognition.
Your wife does so much for your family and rarely gets recognition or appreciation. Although she doesn't expect a gold star for everything she does, it'll be nice for her to know that someone sees what she's doing and is thankful for it.
14. A best friend.
Above everything else, your sweetheart needs you to be her best friend. She wants to confide in you, laugh with you, cry with you and share a life with you. She loves you fiercely, and wants nothing more than a wonderful relationship with her best friend.
When your wife's needs are being met, your relationship will grow into something even more beautiful than it already is. Help her and see your love grow.