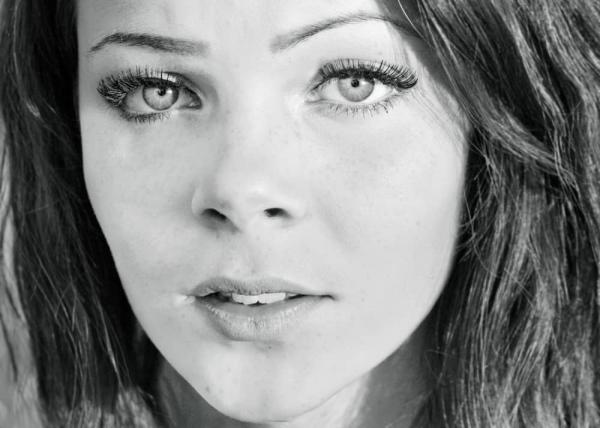 "So, what do you do for fun? What are your hobbies?" While I was on a date night several years ago, the wife of my husband's business associate asked me these two questions and her inquiry changed my life forever.
At the time, I had four kids under the age of seven, and I couldn't think of one thing I did in my life that wasn't about raising children, serving in my church or running a household. I drew a complete blank when she asked her question because nothing in my life was just for me.
For days I thought about the conversation and the more I thought about it, the more bothered I became.
After all these years of being a wife and mom, I had lost myself. I was ready to change. Instead of feeling lost in a life of putting everyone and everything before myself, I started carving out time just for me and found that having my own thing made the other parts of my life better.
If you are feeling the need to fit some "me time" in your crazy life, here are 13 tips that will help:
1. Talk to your spouse
Your spouse can't read your mind, so communicate what you need. The first thing I did when I realized I needed time to do something just for me was to talk to my husband about it. He didn't know how I was feeling but once I expressed what I needed, he helped me find the time.
2. Eliminate time wasters
If you want time for yourself but don't think you can squeeze one more thing in, take an inventory of what you are really doing each day. You will probably discover you can make some adjustments, get some help or eliminate unimportant things and squeeze some time in for yourself.
3. Get up early
In the book What Most Successful People Do Before Breakfast: A Short Guide to Making Over Your Mornings, author Laura Vanderkam compares using your mornings to paying yourself before you pay your bills. If you wait to give yourself the time you need until the end of the day, there will probably be nothing left.
4. Figure out what "me time" looks like for you
If you aren't sure what to do, think about things you loved as a child or make a list of activities that make you feel excited. What is something you've always wanted to learn or do? Figure it out and go do it.
5. Ask a friend for help
A friend can watch your kids for you, do something with you, or give you ideas if you aren't sure what your "me time" should involve or simply offer the encouragement you need.
6. Have a plan
You can't simply say you are going to take time for yourself. You have to take action and plan for it. Decide what you want to do, write it on the calendar and make arrangements to make your alone time happen.
7. Take advantage of unused moments
I recently heard of a busy mom who wrote an entire book using the time she spent waiting for her kids at various activities. Instead of scrolling through Facebook, pack your laptop, your favorite book, a knitting project or anything else that will allow you time to yourself when you have unexpected moments alone.
8. Make yourself a priority
You matter. You don't need to feel guilty or selfish for taking time for yourself. You are more than the tasks your crazy life requires.
9. Understand what "me time" does for you
Taking time for yourself re-energizes you in other parts of your life. When I come home from an early morning workout at the gym, I feel ready to conquer my daily tasks. You'll better be able to serve others in your life when you take the time to fill yourself up first.
10. Do it with a friend
You are not alone in your need for doing something for yourself. Chances are good that you know someone else who has a crazy life and needs a break, too. Committing to do something for yourself with someone else will not only give you a support system but also help you follow through and take the time you need.
11. Remember the season of life you are in
Different seasons of life affect what you can do to recharge, but don't give up if something you want to pursue won't work in your life now. Save the idea for later and find something that works today.
12. Keep it simple
"Me time" doesn't have to be something grand, expensive or time consuming, so don't overthink it. A bath with a candle and a good book might be all you need to recharge.
13. Learn to say no
In her book, The Fringe Hours, Jessica Turner shares that saying no to things that aren't important frees you up to say yes to what really matters to you. Turner said, "I prioritize what really matters and say no to the rest. Moreover, I have learned that while I sometimes regret saying yes, I never regret saying no."
I am happy to say that now when someone asks me what I do for fun or what my hobbies are, I have plenty to say. Taking time for myself to recharge and do something I enjoy has helped me handle my crazy life a little better. Don't be afraid to make some changes and get the "me time" you need.