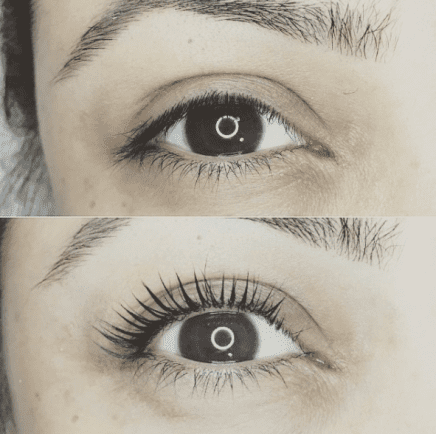 This article contains links to products that we think you'll love. If you make a purchase from our recommendations, we may receive a share of the revenue.
Lashes can be a bit tricky when it comes to growing them. While they don't need to be terribly long to help protect our eyes from irritants, lashes are one of the most dramatic features a woman can accentuate.
With time and age we slowly start to lose our lashes, unless you work to nourish and protect them. Here are two methods I have used and developed that have worked to both nourish and make my lashes longer.
Method One
What you need:
Step 1
Use the same amount of each kind of oil and combine into your travel sized bottle. Shake well for about 1-2 minutes. Remember to shake before using each time.
Step 2
Take one of the disposable wands and dip it into the serum. Scrap off any excess oil.
Step 3
Apply the oil mixture to your (clean) lashes as if you were applying mascara. Take your time applying the serum; brush your lashes out slowly so the oil can get on each individual strand.
Step 4
Sleep! The oil will irritate your eyes if it drips off your lashes, so applying the serum then going to bed helps eliminate this risk.
Step 5
Rinse out the oil in the morning and continue to apply the serum every night. Start noticing your long lashes in no time.
This method has worked extremely well for me over the past year; my lashes have never looked longer or healthier. And yes, these are my real lashes!
Method Two
What you need:
Vaseline Petroleum Jelly: The jelly helps your lashes grow and keeps your skin smooth. In just over a week of use, you will notice lashes that will be thicker, longer and stronger. (Buy this product.)

Disposable Mascara Wands (Buy this product.)
Step 1
Take one of the disposable wands and dip it in the petroleum jelly. Wipe off any excess.
Step 2
Slowly apply it to your lashes. This jelly has a thicker consistency than the oils in the first method so make sure that you spread out the jelly evenly.
Step 3
Sleep!
Step 4
In the morning, massage your eyelids and lashes with some cold water to help work in the last bit of the jelly. You will instantly notice how smooth and moisturized your eyes feel.
Using these two methods and being careful to not tug or pull on your lashes will help you achieve that long and thick lash look. After a month, people will be asking if your lashes are real or not!