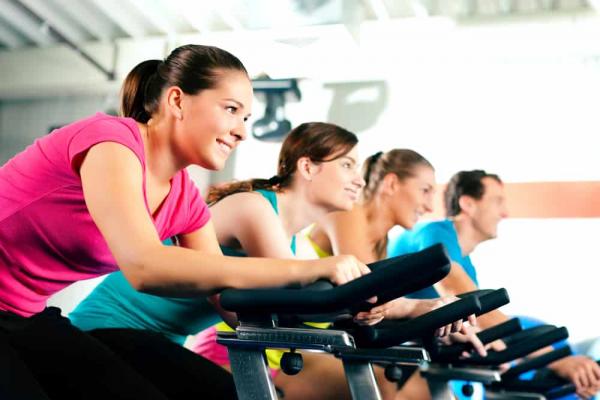 Finding the good health club is similar to finding a pleasant restaurant. A good health club will fit your own requirements, and inspire you to go back and workout regularly. However, joining a health club is also a financial commitment, so it is very important to conduct a thorough research about the health club before signing up for a membership.
When considering a specific health club or fitness center, set up an appointment with the facility and prepare a checklist of your requirements. It is always a nice idea to check out the facility at the time you are planning to exercise, so you know what's in store for you before you join the health club.
Here are five simple tips to help you select a good health club that suits your requirements and, at the same time, will also help you to achieve your fitness goals.
Location
When considering a particular health club, the first question that should come to mind, "Is the place near enough to your home or workplace so that you can reach the facility easily and quickly?" If you select a health club far from your home or office, it will be difficult for you to get there on a regular basis to work out. So try to find a health club located close to your home and office.
Timing
Check to see if the facility remains open when you want to work out. While many health clubs are open 24 hours a day, others remain closed on weekends. Whether you exercise in the morning or late in the evening, make sure the timing fits your daily schedule; otherwise, you will end up paying money for something you hardly use.
Cost Factor
Membership cost is clearly an important factor, and your club membership price should be affordable. Try finding a good health club, which is reasonably priced. Membership cost also varies according to the location. A nearby health club at a slightly higher rate may be worth joining rather than a faraway facility at a lower rate. Cost factor is always important; however, it should not be the only reason for joining a good health club. You will be wasting your money if you choose a club based solely on cost only to find out the health club does not meet your requirements.
Quality of the Health Club
If the health club is unhygienic and the equipment is not good, then it is not an ideal choice. Try looking for a well maintained and a clean health club. Always inquire if facility staffs maintain this basic hygiene standard. Look into the locker facility and showers, as if you are going to be using them often. You need to check out the condition and quality of the equipment. A good health club's equipment needs to match your fitness needs.
Staff
Inquire how many staff members are certified trainers. This is very important not only in helping you exercise in a correct manner, but to prevent injuries at the health club. A major number of health club personnel should be good trainers as well as certified in first aid or CPR so that they help you when you need it. The staff members at the health club should be supportive and always ready to help you if needed.
This is only a basic checklist of a few things to consider when looking for a good health club, but these tips should get you going in the proper direction.