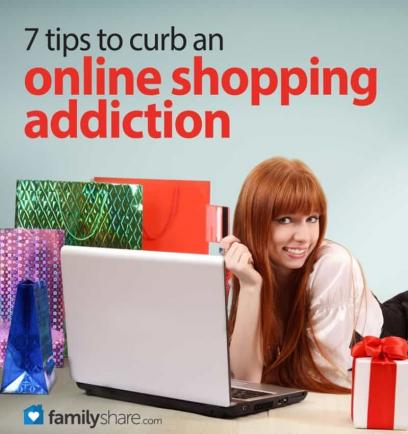 Picture your favorite store. As you breeze through its entrance, you're embraced by the displays, lighting, smells, and overall ambiance. Maybe you're there to shop for a particular item, or simply to kill time browsing through the racks, aisles or shelves. Your heart gladdens at the array of sights before you, knowing that any of them could soon be yours.
Now, take that mental picture of your store and condense it into a neat, two-dimensional image that fits onto your computer's screen. With credit card in hand, it's just as good, right? Or even better?
When you have easy access to a computer or smartphone, online shopping can be an ever-present temptation. The ease in navigating your favorite retailer's website from your chair or bed can't be beat.
However, if your online purchasing has gotten out of hand, it may help to understand why the allure is so great. Those user-friendly websites know what they're doing. They are designed to make top dollar via the web. A well-organized site and easy navigation are only part of the appeal.
Most major shopping websites display new content almost daily. They provide clear pathways from one item to the next, or from the item to the shopping cart to the checkout process. If you're a repeat customer, they keep your credit card and shipping info readily available so you won't have to re-enter it. They offer easily-accessible customer service.
Once your purchase is made, a follow-up thank you email immediately appears in your inbox, like a warm handshake and congratulations. Days later, the neatly wrapped package arrives in your mailbox, or on your doorstep. It's a present! (Forget that you paid for it.)
No wonder the experience of online shopping is so pleasurable and rewarding. If it's time for you to cut back, consider implementing the following tips:
If you must order, purchase only items that offer free shipping. This is my personal rule. Or share the cost of shipping with a friend who may be interested in ordering something, as well.

If you're a clothes or shoes-aholic, step back and rethink your purchase. Sure, it looks fantastic on the model. But will the fit, style, comfort, and fabric be to your liking? Are you up for the possible hassle of making a return? It may be worth it to try on the item at the store before buying it.

Find non-shopping websites to browse, instead. What are your interests? Bookmark and read websites that teach about art, exercise, cooking, family history, famous people, or exotic locations.

Prior to making any purchase, always search for a coupon. Bradsdeals.com and Retailmenot.com offer coupon codes, online coupons, and printable coupons for a variety of stores.

Click "unsubscribe" from your online retailers' email notifications. In those email blasts, it seems that every sale is an urgent, once-in-a-lifetime event. Rather than subjecting yourself to all those "amazing" sale notifications, remove the temptation from your inbox. Check the website when you either really need something, or know that the really good deals will emerge, like during the weeks before Christmas.

In your free time, replace your computer or smartphone with a book. Log off the web and find other worthwhile ways to use your time.

If you need additional or professional help for your online shopping addiction, visit shopaholicsanonymous.org.
This article was originally published on FamilyShare.com. Check out these other related articles: Shopaholic? This one's for you, Are you a spendthrift? 3 tips to overcome bad spending habits and Tracking your spending empowers you.