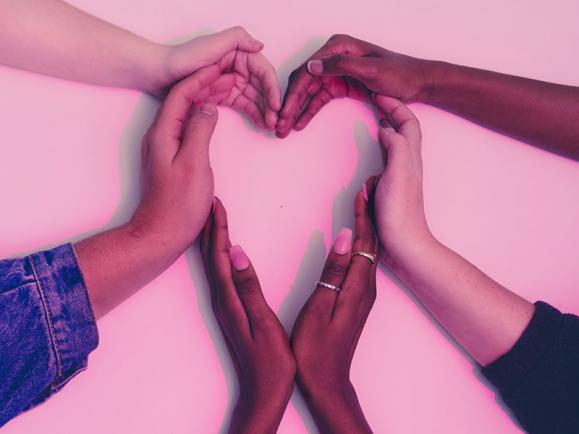 As the Coronavirus pandemic continues to remain in the forefront of media headlines, it can be overwhelming to constantly be submerged into reading and listening to distressing news reports. Although it is important to continue social distancing and staying on top of CDC guidelines, it is equally important to give yourself a mental break and decompress from all the worry the pandemic can bring.
What better way to decompress than to restore your heart with hope from heartwarming stories stemming from the pandemic. It's refreshing to know that through all of this there is still a lot of good happening around the world. Check out these eight heartwarming stories that have developed around the world.
Centenarian veteran recovers from Covid-19 in time for his birthday.
Just in time for his 104th birthday, a World War II veteran has recovered from Covid-19. The Oregon retirement home the man lived in wasn't accepting visitors at this time, but that didn't stop his family for celebrating the huge milestone. His family members met outside of his retirement with balloons and signs to share their excitement, with everyone of course complying with social-distancing guidelines.
"It feels pretty good, I made it!" the beaming veteran told a reporter when asked how it felt to be turning 104.
The veteran has lived to survive the Spanish flu, the Great Depression, World War II, and now Coronavirus.
His family said this wasn't exactly how they had planned to celebrate his birthday, but they are grateful for his health.
New York City landlord waives April rent for tenants.
A Brooklyn landlord who owns around 80 apartments in the Williamsburg and Greenpoint neighborhoods has decided to waive rent for the month of April, for all 200 of his tenants. He posted notices on the front doors of his building with the announcement: "Due to the recent pandemic of Coronavirus Covid-19 affecting all of us, please note I am waiving rent for the month of April."
"When I seen how bad it started getting, I was even afraid to tell them you know, go out to do anything," the landlord said.
He said the idea of waiving rent came to him after tenants had expressed their fears of losing their jobs because of the pandemic.
"I said just make sure you have food on the table, take care of your loved ones, your family… As far as me, God is good to me," he continued.
A modern day pandemic Romeo and Juliet.
A husband and wife, banned from visiting each other due to Coronavirus precaution didn't allow the pandemic stop them from professing their love. The devoted husband decided to stand outside his wife's Connecticut nursing home with a sign that said "I've loved you 67 years and still do. Happy Anniversary."
This was was the first anniversary the couple spent apart. The couple married in their early twenties and raised four children together.
"I can only hope I have half as much as they have shared over the years…. There's just a sweetness to them and what they share," the couple's daughter said.
Grandfather meets newborn grandson via window.
A woman shared a photo on twitter of her father meeting his newborn grandson for the first time from the outside of a window.
The family were sure to adhere to social distancing guidelines but still wanted to make the sweet moment happen. The photo, captioned "Three generations of social distancing as my dad meets his grandson for the first time," featured the newborn, proud father, and even prouder grandfather.
Woman aids Singapore's elderly with face masks.
After noticing crowds of older citizens sitting outside of  stories to buy face masks, a Vietnamese woman decided to order masks online and hand them out for free at the city's Sengkang station. There is a shortage of supplies in Singapore, and the older population's are standing in line for three to four hours at a time to only be turned away.
The protective masks come from Vietnam, so with the help of people traveling from Vietnam to Singapore, the woman was able to get the masks to hand out.
"By doing this charity, I want to let Singaporeans know they can come out to help each other. Everyone can share," the woman told the Our Grandfather Story YouTube channel.
"It doesn't matter if you're Vietnamese, Singaporean, or Thai. We may be different in nationalities, but we're all just people," she continued.
Man buys all of the flowers in a florist shop before permanent closing.
Once a Massachusetts man learned a local flower shop was being forced to close down their shop, he decided to call in and purchase all of their blooms to anonymously deliver the flowers to people in town.
"His main concern was that they got the flowers, but he also wanted to help local businesses knowing that stores were forced to close as of noon," the shop owner said.
The owner shared the act of kindness on a Facebook post saying "Aside from his unbelievable act of kindness in support of a local small business, our flower shop, and also by putting a smile on the face of 11 people/families."
The man wanted to remain completely anonymous through the gesture.
Swedish Princess volunteers at hospital.
Princess Sofia of Sweden decided to take on the frontlines of the Coronavirus by volunteering as a medical assistant at a Stockholm hospital. The princess was eager to do her part to support hospital staff dealing with the Coronavirus pandemic. After completing intensive online training, the princess assists with non-medical duties like kitchen shifts, disinfecting and cleaning.
"In the crisis we find ourselves in, the Princess wants to get involved and make a contribution as a voluntary worker to relieve the large workload of health care professionals," the Swedish Royal Court shared in a statement.
Doctors wear photos of themselves smiling to comfort patients.
Medical staff around the world are having to wear PPE (personal protective equipment) to keep themselves safe while treating Covid-19 patients, and some have decided to bring comfort to their patients by attaching photos of themselves smiling, along with their names, on their protective gear.
A respiratory therapist described the difference the gesture made in an Instagram post.
"Yesterday I felt bad for my patients in ER when I would come in the room with my face covered in PPE. A reassuring smile makes a big difference to a scared patient."
Although the news may not be showing a lot of it, there is still a lot of good happening around the world. In times like this, it's important to remember that how we treat and look after one another will be how we come out of this pandemic on top. Take breaks periodically from watching the news and take the opportunity to look for ways you can safely spread some kindness around in your own community. You'll be amazed at just how far a little compassion and kindness can go.