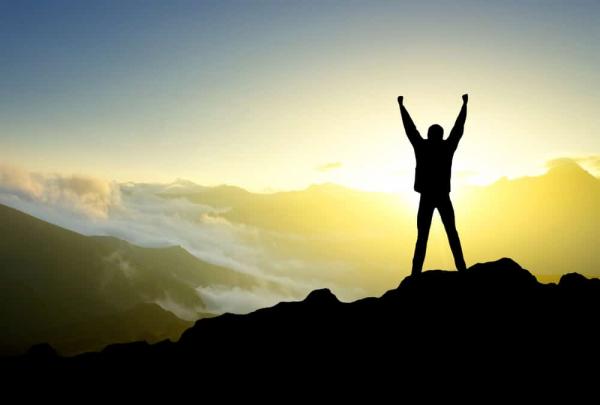 Sitting down to write a 10-year plan may seem intimidating, but there are many ways to get around that. Let's start by taking a look at the past 10 years of your life. Think about your past goals, did you achieve them? What about education, love life, careers, and family life? Start by making a quick list of the best things that have happened to you in the past 10 years. With all that in mind, you're ready to begin.
For many people, it's easier to break it down by writing down one concept you want to improve for this year. Examples could include, health, money, career, loving those around you, doing service, or anything else. For this example, I'm going to focus on health. This whole process will be insanely easier to take one step at a time. The first step is day one. This doesn't mean tomorrow or next week this means today. Today would be a great day to begin a bit of research. Figure out what the ideal part of health is that you want. Let's say you want to lose some weight and feel healthier. The first step could be, choosing to drink water instead of soda. Day two, choose water again and jog around the block once. When you get to a whole week, reward yourself with a soda or a little treat, and jog twice around the block. Taking baby steps will instill confidence while encouraging you to accomplish your goals.
After a month, you could start looking up healthier meals to cook. Continue jogging around the block, but add push-ups or sit-ups every morning.
After six months, continue working toward your goal by running laps around the track, continue healthy eating, and add in more at-home exercises.
If you maintain this routine for an entire year, you should be feeling great about yourself. A whole year and you've kept your small goals which snowballed into larger goal accomplishments. While the focus for the first year may be health, you may want to select a new focus for the following year. Continue doing that every year for five years. After that, spend one year focusing on any of the previous goals with which you have been struggling. During years six through 10, continue to focus on more new topics.
After creating your first list of things you'd like to master in the first year, or couple years, start making a list of things you'd like to accomplish within the next 10 years. Include answers to these questions in your list:
Do you plan on expanding your family?

Getting married

Having children

Adopting children

Do you plan on furthering education?

Finishing high school

Finishing college

Returning to college

Taking online or night courses

Attending conferences or learning opportunities

Do you plan on changing career paths, or staying the same?

Do you like your job?

What is your dream job?

How could you get your dream job?

What qualifications do you need, and how can you get them?

Where is it located?

Is it realistic? The answer to this is most likely yes; you just need to convince yourself of that.

Is there growth opportunity at the company where you're currently working?
Just like the example of health improvement, start with baby steps. Map out what you plan to change today, tomorrow, next week, next month, in six months, and every step you'd like to do after. As long as you're honest with yourself, the accomplishments will follow.