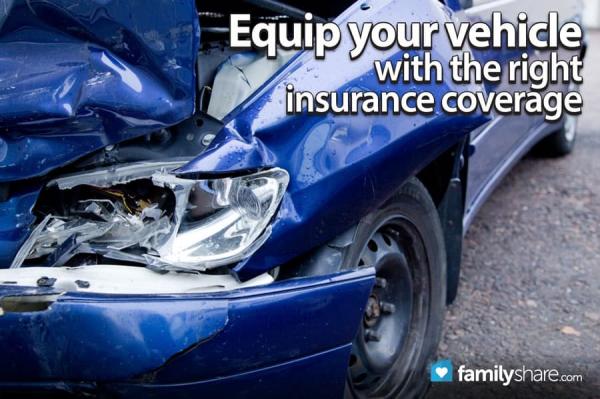 Have you ever been in a car accident? If so, then you know it's one of the most irritating, annoying, and unexpected events you can experience. Furthermore, bad accidents can be one of the most devastating.
Luckily, there are some things you can do to be prepared which means that you will be back on the road faster, with less stress, and back to your regular routine. Here is what you can do in preparation for an accident:
1. Insurance and Registration
Keep your updated insurance and registration information in your vehicle at all times. The last thing you'll want to worry about after an accident is fumbling around for needed information. If you have your information readily available when the attending police officer requests it, you'll be making their job easier, as well as your own, which can only turn out to be in your favor. Consider downloading a free, printable accident preparation list.
2. Camera for Taking Pictures
Keep a disposable camera in your glove box. If you carry a cell phone that has a digital camera, you can skip this step. The idea is to have a way to take pictures of the damage to your vehicle, the other vehicle, the area in which the accident occurred, and to document anything else that's important in telling the story of the accident.
3. Have Uninsured/Under-insured Motorist Coverage
This coverage is what protects you from people who are driving without insurance, or inadequate insurance. Unfortunately you don't have control of drivers who drive without insurance, but you can certainly protect yourself financially by making sure you own this coverage. One of the worst situations is when another driver crashes into you, and you are left paying for damages and medical bills because they didn't have proper insurance coverage.
What to do during and after an accident:
1. Make Sure Everyone is OK
If you're not seriously injured, check on your passenger(s) and the other driver and their passenger(s). First and foremost, make sure everyone is OK.
2. Call Someone
If you fear you'd be too panicked to remember everything after a car accident, have one or two people on speed-dial that know the steps you need to take. Call them and they'll calm you down and lead you through each step.
3. Be Pleasant But Firm With the Other Driver
If the other driver is at fault, they may downplay the situation and make it sound like there's no need to call the police. If there's obvious damage, state that you understand it may be a minor accident, but you want it documented by the police, so there's a record of the accident. Then, excuse yourself and call the police.
4. Get Yourself and Your Car Out of the Way
The last thing you need is someone else crashing into you at the accident scene. If your car is in the middle of an intersection, a road, or other hazardous area, drive it safely to the side of the road or a nearby parking lot. While it may cause a little bit of confusion as to what happened, you'll ensure no further damage or injuries may occur.
5. Ask a Witness for their Phone Number
If a third party offers to help, or is in the area, quickly ask them if they'll be a potential witness by providing a brief statement, or simply writing down their name and phone number in case you need their help later on.
6. Call the Police
If it's clear that the other driver was at fault, and there is damage to your vehicle (even very minor) that will need to be repaired, call the police. If you don't call the police yet have the details of the accident formally documented, and the other driver denies fault, the cost of your repairs may not be covered. However, if the other driver's insurance company knows there is a police report that clearly documented fault on the part of their insured, they'll be more likely to quickly settle the claim. Some people believe there's a rule that states you should only call the police if the damage appears to be over a certain dollar amount. No matter the dollar amount, if there's damage, call the police and have the accident formally reported and documented.
7. Be Ready to Document the Other Driver's Information
Be prepared by knowing what information you need to collect from the other driver. There are a number of things to remember, so it's a good idea to have the items written down in advance and readily available with your insurance and registration. Download this printable auto accident plan of action to use as a guide.
8. Be Involved with the Writing of the Accident Report
While the police officer is interviewing you and writing down details of the accident, be sure to request they write specific details on the accident report that the insurance company may consider important.
9. Instigate the Claim
Call your insurance company and the other driver's insurance company to start the claim. Don't wait for the other driver to take action. Don't wait for your insurance agent to do it. Getting things started quickly ensures you can follow the claims process and prevents the claim from getting delayed.
Getting in a car accident is something that often throws the driver off guard. Take some time to equip your vehicle with an organized place to hold important documents, a camera, and the right insurance coverage.
If you aren't injured, be as involved as possible in the entire process following the accident. Your preparation beforehand and the actions you take after the accident will likely pay off when it comes time to settle the claim.