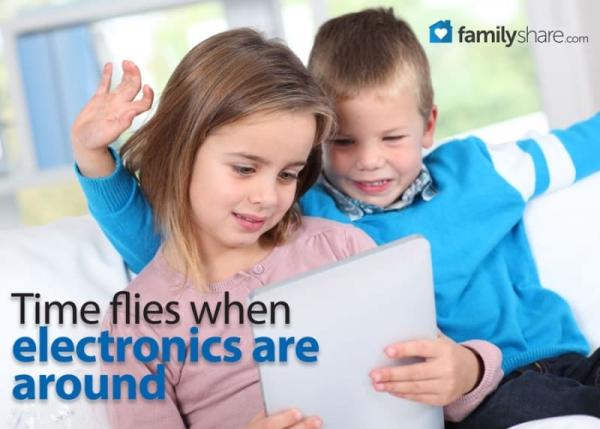 It is a fast-paced world. Adults use smart phones to start new businesses, teenagers use iPhones to start new friendships, even toddlers are using tablets to start new learning experiences. However, tablets can be used for a lot more than interactive learning games or cute cartoons. As parents, it's important to understand what you're getting into when you hand young Timmy his first tablet. Here are 5 things to consider before launching your young one's journey into the digital world.
1.
Something is going to break
Depending on your child's age and his or her safety level, there is a strong probability that there will be some challenges. If your child is on the younger side, be in the room and monitor what happens around the nice new electronic.
2. You will hear less from your child
There is no better distraction than a portable mini TV screen with interactive games and fancy apps. Don't be surprised if your child is in the next room sitting silently with his eyes glued to the toy. Be prepared for a new sense of attachment, not to you, but to the tablet.
3.
There are child-proof features
At least on the iPad, there are ways to securely lock and maintain a simple screen which your child may play with. Don't worry about her hacking into your PayPal account and buying things off Ebay, figure out the kid-friendly versions and run with it.
4.
Your child may share
If play dates are frequent, and you've taught your child to share, other children may be touching that tablet. Set a rule about putting away the nice electronics when others come around. It will not only help your child pay attention to the family and friends who really matter, but it will calm your fears about cracked corners or broken screens.
5.
You'll have a new toy, too
When he goes to sleep, or when she needs some help with her game you'll have a new excuse to play a little more on the new tablet. It is mostly yours, after all.
Consider these tips before cradling a new tablet to give to your child. Time flies when electronics are around, so make sure your time is spent with those you love. Play games together, teach your child how to work the Kindle, or read a few stories off the Nook. There are many options on the market, but before you buy make sure a tablet is right for you.