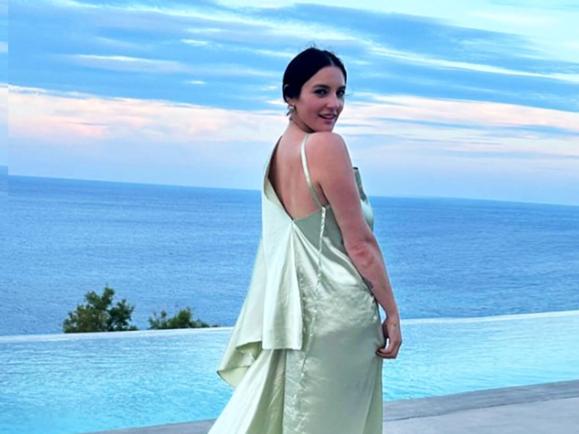 Gracie McGraw, daughter of Tim McGraw and Faith Hill, recently responded to haters on her Instagram after being accused of using Ozempic, a popularized diabetic drug that has often been used for weight loss. The 26-year-old shared a photo to her Instagram in a bikini with the sarcastic caption, "It's a gorgeous day for narcissism!" One user commented on the post, saying, "And Ozempic!" McGraw clapped back responding, "I did use Ozempic last year, yes. I am now on a low dose of Mounjaro for my PCOS (Polycystic Ovary Syndrome) as well as working out. No need to accuse when I have been open about it." Mounjaro is another diabetic medication that can help with weight loss by reducing appetite and improving how the body breaks down sugar and fat.
View this post on Instagram
In 2022, Gracie shared her diagnosis with her followers and detailed her struggles with the condition. "I just wanted to share really quick that I have recently been diagnosed with PCOS (polycystic ovarian syndrome). To get the correct diagnosis you would need 2 out of the 5 characteristics of PCOS and I had 4. During my appointment with my endocrinologist, I realized that may had been a factor in my issues with weight, so we decided to try a medicine to regulate my body more normally and create the tools to continue to keep my body and myself healthy as I get older," she wrote on Instagram. "I'm learning to navigate the new blemishes but I don't think that I would have ever allowed myself to go to a doctor's appointment like this unless I had taken the correct steps toward my mental health, because as much as physical health is important, mental goes hand and hand. Sending love to those who are struggling with something similar or literally anything at all. Mental health is freaking hard !! It's a long road but we can get through it. I share my experience to hope my situation has reached someone who can relate," she added.