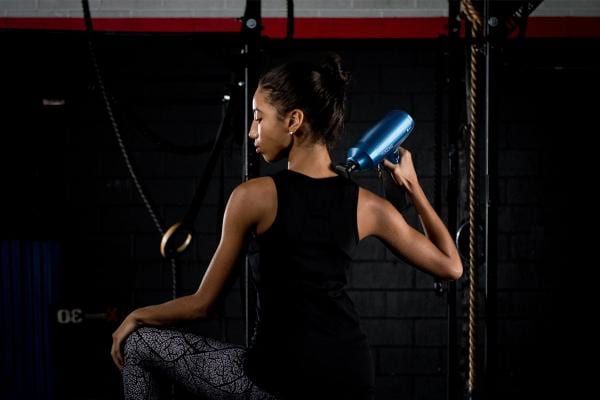 These products were selected by StackCommerce, which created these articles. The products are not endorsed by the FamilyToday editorial team. If you buy something through these links, FamilyToday may get a small share of revenue from your purchase.
Whether you're a super-parent and somehow find time to workout amidst supervising distanced learning, or you're simply aching from the long days of being a parent during social distancing, you'd probably do weird stuff in exchange for a massage right about now. Thankfully, there's no need to consider doing that weird stuff, because this FusionX Heated Massage Gun can take care of your sore, stiff, and spasming muscles down to an impressive cellular level—all from the safety of your home.
The pre and post-workout massage gun uses heated vibration technology to deeply penetrate muscles and fascia, which is tough for even skilled human hands to reach. The end result is a body filled with regenerated cells that repair the muscles between workouts or strains. Speaking of strains, when was the last time you thumped down on the floor for story time without letting out a massive grunt that made you feel like Marshmallow from Frozen? The FusionX Heated Massage Gun can warm your muscles for a better range of motion and flexibility so you'll feel more like that cute young mom on Instagram who's always bouncing out of her SUV (how does she keep white sneakers so white?). You can target any problem area with five massage heads and five massage speeds to choose from.
It can be tough to find time for self-care as a parent, but it can be even more difficult during a global health pandemic, distanced learning, and a rocky job market. Times like these are the most important times to carve out a little time to take care of yourself, so charge up the long-lasting battery for a five-hour charge and get comfortable for some well-deserved relief. The FusionX Heated Massage Gun is 33 percent off for a limited time and when you act now, you can get your own for just $199.99.
FusionX Heated Massage Gun - $199.99
Image credit: FusionX