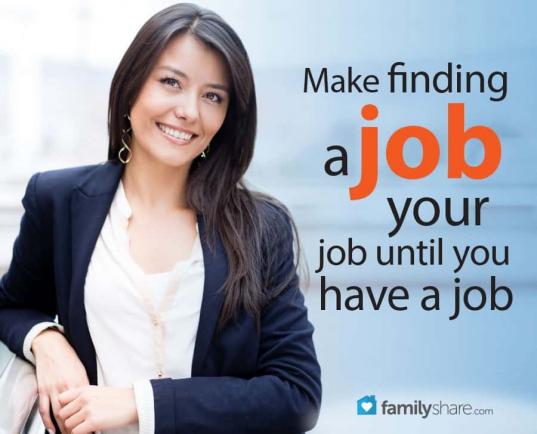 Many people take time away from the workforce to be at home with their young children, then seek to return to the workforce later. Having hired a number of such individuals, I offer the following tips to help in your transition (these ideas will work for men, as well, who've been playing the role of a stay-at-home father):
Take heart. Don't worry
You haven't forgotten how to work nor are employers especially anxious about hiring you.
Build a great resume
After being out of the work force for a few years, you may want to hire a professional to coach you on preparing your resume. Shining the best light on your community involvement over the years you've been at home will be key to having a resume that reflects your capabilities well.
Be confident
Whenever you talk to anyone about a position, exude confidence that you can do the job. Assume that people will want to hire you.
Start with former employers
It may have been a long time since you worked for a former company or boss, but start with those folks. In 2009, I hired a woman with whom I'd worked a decade earlier; she'd been home raising kids that entire time. She was a great addition to the team.
Get involved
Chances are you've been involved in your school community with a focus on helping your kids. Perhaps you've been coaching teams or volunteering with the PTA. You need to apply that same spirit to the broader community in places where you are likely to meet more people interested in hiring you. Join a professional association, service organization like Rotary or other club where you can meet successful people.
Work your network
Be sure to let your friends know you're returning to work. You may not know what all of the spouses of your PTA friends do, but some might be in a position to hire you. A friend from a volunteer organization can refer you as powerfully as a former colleague.
Work your social network
Your LinkedIn account may have cobwebs on it. Dust it off; freshen it up. Let your Facebook and Twitter friends know you're returning to thework force and let them know exactly what you want. It isn't helpful to tell people you want a job; tell them what job would be perfect. You'll get more help, not less, with this approach.
Don't be discouraged
Finding a job takes time. Make finding a job your job until you have a job. Get up and work at it with the same effort you would apply at a job. It won't take long before you have something you want.
Returning to the work force after years at home can be scary for anyone. The fact is employers are always looking for talented and capable people. You were employed before, and you can be, again. Be patient and optimistic.