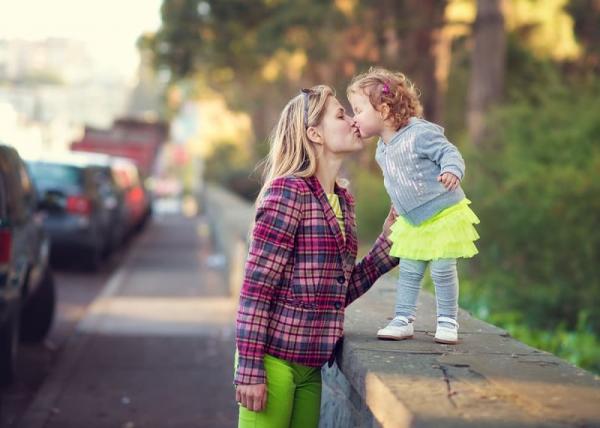 We've all heard the jokes about mom jeans and frumpy mothers. I try to be fashionable, but sometimes I wear a T-shirt and yoga pants. After all, cleaning bathrooms does not require designer jeans. Most of the time, though, I try to look put together because I do care about my appearance. Looking nice helps me be more productive and helps me have a better attitude throughout the day.
No matter what stage of life you are in, putting effort into clothing and grooming will help you look and feel your best. Try these six tips and become the hot mom your husband and kids know you are.
Find your own style
If you have your own style and own it, your confidence will show. If you're a casual person, don't try to wear fussy tailored clothes. If you prefer a more unique look, try thrift stores or boutiques for less common pieces. If you have no idea what your style is, find a store you like and look at the clothing items they've combined to make outfits. Feel free to buy the outfit the mannequin is wearing. As you refine your style, you'll learn what you like and what looks good on you.
Avoid your daughter's favorite stores
Even if you have a size 2 body, you probably shouldn't shop exclusively in the junior's section. Now that I'm closer to 40 than 30, I'm trying to make sure I dress as a woman and not a teenager. Sometimes clothing for younger women is cut tighter and shorter. I think women look beautiful in flattering clothing that doesn't reveal too much. Trends come and go. It's fun to follow them, but it's also good to have practical pieces that are timeless. These items won't be found at a fast fashion mall store.
Be a little bit practical
Stiletto heels aren't the best for chasing toddlers. Dry clean only fabrics are frustrating to wear around babies who spit up often. You don't have to wear hospital scrubs or a cleaning uniform, but you might want to consider fabrics that wash well and can stand up to what you need to do each day. I choose flats over heels most days so that I can keep up with my busy kids. I also like to wear things that are comfortable enough to wear playing on the floor with kids and bending to do housework and lift children. Keeping within your budget is important as well.
Embrace accessories
If your clothing budget is small, look to accessories to freshen up clothing you've had for a few years. A statement piece like an interesting necklace or scarf can make a T-shirt and jeans look chic. Belts can define a waistline or add a punch of color. Babies love to pull on jewelry, so companies like chewbeads make jewelry that also doubles as a teether.
I love to pick up accessories on clearance racks for low prices. You don't have to match your accessories perfectly to your outfit, and they can be mixed and matched to make endless combinations.
Ask for advice if you need it
Find a friend with style you admire and ask her to help you with your look. My sister asks my advice quite often. Your husband might have a great eye for style; if he does, ask him for his opinion.
If you don't have a fashionista as a friend, you can consult one of many style blogs on the Internet. Many stores offer stylists to help you put outfits together, sometimes at no cost to you. I receive lookbooks (previews of upcoming styles and collections) from my favorite stores in the mail and in my inbox.
Don't forget your smile
A smile makes any outfit, and increases your attractiveness exponentially. Even if you're not sure you're pulling off an outfit, your confidence will sell it. Lately, it seems that anything goes in fashion, with patterns, eras and colors being mixed in new ways. Add a smile as your final accessory and you can own your look.
Being a mom doesn't mean you can never wear dry clean only clothing and heels. Keep your personal style and your own identity as you choose your clothing. If your family's anything like mine, they'll notice your effort and give you compliments. You may not be headed for the runway, but you can enjoy looking your best.