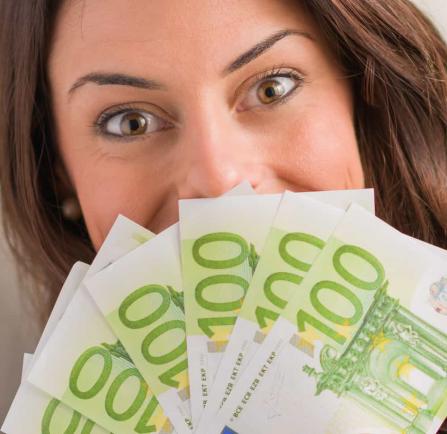 The easiest way to save money on a purchase is not to make it! When you absolutely have to make the purchase for food, clothes, shelter and transportation, you need to get the best deal you can. Here's how:
Visit CouponMom.com today to learn how to minimize your food bill using coupons in combination with in-store specials, using the online resources will help you never miss a good deal. The site features in-depth training to maximize your savings!

Find the great thrift stores in your town where you can buy used goods, especially clothes for a fraction of the new price. Remember, it will be used as soon as you wear it once, anyway - why not pay $4 for a shirt instead of $20.

Shop garage sales on the weekends for the things you need. Don't be drawn in by the opportunity to buy someone else's junk, just because you can buy it for 75 cents. On the other hand, if you need a student desk for your kids, you may be amazed at what you can get at garage sales for $5 or $10.

When buying a car, look for a used car being sold by an individual. If you can afford a relatively new car that is still under factory warranty that is especially safe. Be sure to visit CarFax.com to check the status of the title. A "salvage" title means that the car was once totaled and someone salvaged and (you hope) restored the car. A salvage title does not mean the car's warranty is voided, but it does mean the car will be worth less as a trade-in or when you go to sell it.

Get to know Craigslist and eBay. Craigslist is like a giant, ongoing garage sale. When you need something, before you buy a new one, check for a used one in good condition on Craigslist. eBay is especially good for things that can be shipped efficiently-relative to price. I've bought and sold several cars on eBay, some which had to be shipped across the country. (Once you're comfortable buying on the sites, you'll learn how to sell there, too - but that's another topic.)

Craigslist and other sites also feature homes for sale by owner, which sometimes sell for a bit less than homes sold by brokers - if only because everyone involved in the transaction knows there is no broker. If you try that, you may want to hire an agent or an attorney to help you with the transaction - for less than the standard commission.

Zillow.com will give you an objective, scientific estimate for the value of virtually any home, which can help you avoid overpaying for your next home.

Whenever you buy something online, you'll often notice a little box for a discount code. Before you surrender your credit card, do a quick Google search for the thing you're buying at the store you're buying it with the words "discount code" added to the search. Dozens of sites track and share codes - many of which quickly expire - but can save you big bucks when you check out.
Whenever you must buy something - or simply choose to buy something because you can afford it - take an extra few minutes - or a few hours for big purchases like homes and cars - to get educated, find the discounts and the opportunities so you never overpay. Don't ever forget, you're not saving money if you're spending it!