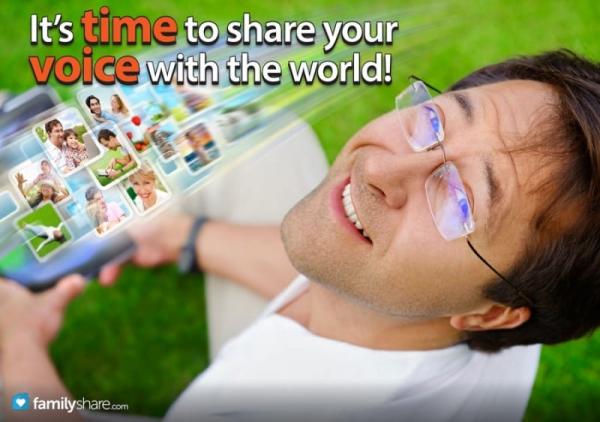 Blogs are an easy and versatile way to share information with people across the world. Whether you're planning to use your blog as a way to reach out to distant friends and family, or you'd like to try your hand at blogging as a means to promote or create a business, getting started can feel overwhelming. Where do you begin? What platform should you choose? How can you make a blog layout that is unique and visually appealing?
If you're not sure where to start, here are a few tips for simple, successful blog creation.
First, choose your blog host
As blogging has become increasingly popular, more blogging platforms have been created. Websites like Blogger, WordPress, and Typepad make creating a blog an easy, streamlined process while still giving you the option to customize your blog just the way you want. Most of these platforms are free, or offer a "basic" package that is free or inexpensive.
Although all blog hosting websites boast their own unique features and advantages, ultimately, it's a matter of personal preference. If you're having trouble deciding which blog platform to use, consider visiting a few of your favorite blogs to see which blog-building software they utilize.
If you're still not sure which platform you'd like to use, a great analysis of the most popular blogging websites can be found here or here.
Next, choose a blog name
Although many people simply use their own name, their family name, or their name along with a spouse's name for their blog address, others choose to pick a blog name that highlights an aspect of their personality or introduces the theme of their blog.
Consider your blog's intended purpose. Are you planning to use your blog as a place to share stories and photos from your daily life with friends and family around the globe? Are you planning to use your blog to promote an existing business, such as a photography or craft business? Do you intend for your blog to be a place to hone your writing skills and share your work with the world?
Focusing on your blog's purpose can help you decide on the ideal blog name. More questions to consider are whether you want your real name to be available to the world and whether you think you might eventually change your blog's title. Although using part or all of your own name in your blog's web address can be an easy and convenient way to name your blog - and will give you flexibility down the road - some people prefer to keep their real name secret in the interest of better Internet security.
A final thing to consider in naming your blog is how the link address will look. With all of the popular blogging platforms, you will be given the option of a free domain name that includes the blog platform in your link, for example, "yourname.blogger.com." However, you also have the option to purchase your own domain name, which can typically be done for about $10 USD per year. If you choose this option, your link will simply display as "yourname.com." There are many websites that allow you to register your own domain name. Two of the most popular are GoDaddy.com and Register.com.
Create your blog and customize your layout
Starting a blog with one of the popular hosting sites couldn't be easier! Simply go to your website of choice and look for a button that says something like "Start now" or "Create a blog." Your chosen platform will most likely prompt you to create an author's account for you blog, and input other information such as your blog's address. You'll also be able to choose some of the features and basic formatting you'd like your blog to have.
Once your blog is created, it's time to start making it uniquely yours. Most blogging platforms make it easy to change your blog's template, background, header, font color, and other details. Take a few minutes to explore your chosen blog software and find these tools.
You'll also have the option to upload your own header image - the first thing that readers will see when they load your blog. You can use a family photograph or other picture that is meaningful or your blog's intended audience, or you can try your hand at a little graphic design by creating a custom header using photo-editing software such as Photoshop, Picasa, or your preferred image manipulation program.
Some people want a blog with a little more style than the available default layouts, but don't want to do the work of customizing their blog. Some websites, like the popular "Cutest Blog on the Block," offer free or paid pre-made blog layouts that can be easily uploaded to spice up your blog without too much effort.
Start posting!
Now that you have selected your blogging platform and blog title, and created your blog, it's time to start posting! On your user dashboard in your blogging software, look for a "New Post" button and use the template to create a post title and body. When posting, be aware that large blocks of text can be tough to read on a computer or electronic device. Consider keeping paragraphs short, and double-spacing in between each paragraph.
Don't forget to let family, friends, and other potential readers know that your blog is out there. Consider sharing your blog address via Facebook, Twitter, or e-mail. And don't stop exploring the world of blogs, blog creation, and blog promotion. It's time to share your voice with the world!