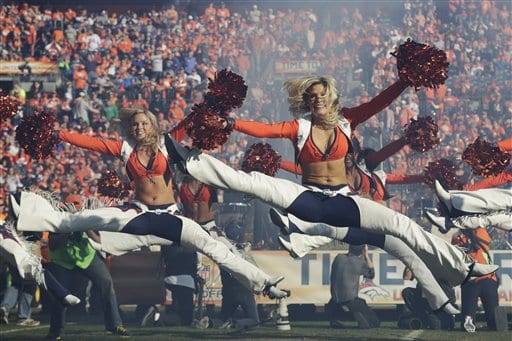 One of the best-loved events leading up to a wedding is the bridal shower. It's like a big, happy warm-up to the wedding day.
A bridal shower traditionally consists of decorations, a guest list and invitations, food, games and favors. The key is to be organized and set a budget and stick with it. Whether you use a notebook with sections for each of the five items above or a spread sheet on your computer, follow these steps to create a memorable wedding shower.
Decorations
Luckily, bridal shower décor is one area where it's OK to go easy. Since the main focus of the shower is the bride and her gifts, no one really expects a lavishly decorated party location. So if you're on a budget, it's better to spend most of it on food and supplies for door prizes rather than elaborate decorations.
Guest lists and invitations
Unless the shower is going to be a surprise, get the bride's input in drawing up the guest list. All bridesmaids, the bride's mother, and her future mother-in-law should be invited. Only invite friends and family members that are also invited to the wedding or reception. Men should only be invited if the shower is a couple's wedding shower. Keep a list of names, addresses, email addresses (if using Evites) and phone numbers of all guests. Also, create a way of tracking when guests RSVP.
Bridal shower food
The traditional centerpiece of the dessert table at the bridal shower is the cake. If you are on a budget consider choosing an ice cream cake, cheesecake, or buy a fancy tiered cupcake tray and create the look of a big cake at a fraction of the cost. If your bride just doesn't care for cake, buck tradition and make a candy bar plate, cookie platter, or brownie tower the main attraction at the dessert table instead.
Bridal shower games
Games and bridal showers go hand in hand - traditionally, at least. In your notebook, make a list of all items you'll need for each game for each guest attending. Remember pens and pencils. Include a list of gifts for the winners if appropriate.
Your guests may not like games, but they still like prizes! Invent ways to give out prizes without forcing them to participate in a game. Have guests put their name in a glass jar as they enter and later during the shower draw a name and let the winner choose a prize. It's also fun to set a timer and give a prize to whoever's gift is being unwrapped when it goes off.
Wedding shower favors
Since there are generally less than 30 guests at the average bridal shower, buying or making a pretty bridal shower favor for each guest to take home doesn't have to cost a lot of money. Yet, it can be very effective in helping guests remember the fun they've had and keep their fond memories of the shower fresh for a long time to come.
Create shopping lists and to do lists for each of the five items in your notebook. Check names as your guests RSVP. Remember to stay on budget and ask for help from family and friends if you need it. Your bridal shower can be a wonderful success. Happy Planning!