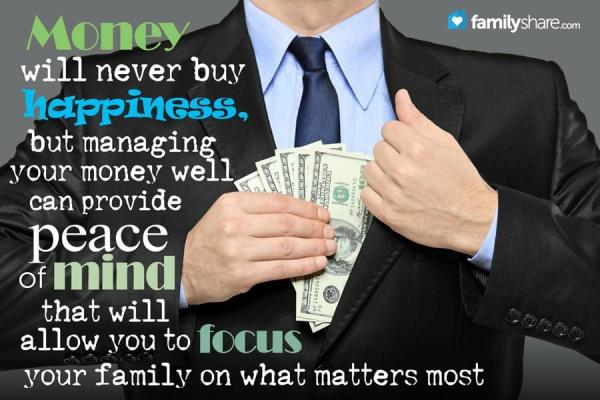 It is almost never hard to spend money. The more you make, the easier it seems to spend. The result is that you have less money now than you did when you made less money each month.
Here are some tips to help you build a plan for your family to save more money each month.
Set financial goals
Together with your spouse, set some specific financial goals that will motivate the behavior you want.
Prioritize your spending
Spend your money in order of priority. Saving should be at or near the top of your spending priorities. Entertainment should be at the bottom. Spend only what is leftover on those items you don't need.
Keep your savings out of reach
By contributing to a 401k, you make your money harder to reach. If you do, it is subject to penalties until you are retirement age. IRAs and 529 College Savings Plans have similar features that make it easy to put money in and hard to get it out.
Limit credit card use
Don't use your credit cards to make purchases you can't afford. Use credit cards as a convenient and easy way to track your spending. Stop using the cards when you stop having money in the bank to pay for purchases.
Prepare a budget
You don't have to call it a budget, but you need one (or something similar) to prevent you from spending too much money every month. Write down how much you'll spend for each discretionary category, like dining out, groceries, entertainment, clothing, etc. Note, some of these categories are not optional - you can't skip eating and the law requires you to have clothes - but you have a huge influence over how much you spend - even on groceries.
Follow the budget
The budget is only as valuable as your self-discipline in following it. Hold yourself to account. Remember, the goal isn't to make you miserable because you can't splurge on a smoothie while you're at the mall, it is to empower you to be able to do the key things you want in life, like have a nice home with a mortgage you can afford and a car that isn't always in the shop. Remind yourself of your goals.
Keep a rainy day fund
Your goal is to have a year's worth of spending in a rainy day savings account. That will be hard to do. If you can start with $500 and then add a few thousand dollars in the account over time, you'll find that these funds go a long way to preventing small disasters from becoming major ones.
By following these simple guidelines, you can empower your family's finances with goals and a vision that will translate into everyday decisions. Money will never buy happiness, but managing your money well can provide peace of mind that will allow you to focus your family on what matters most.