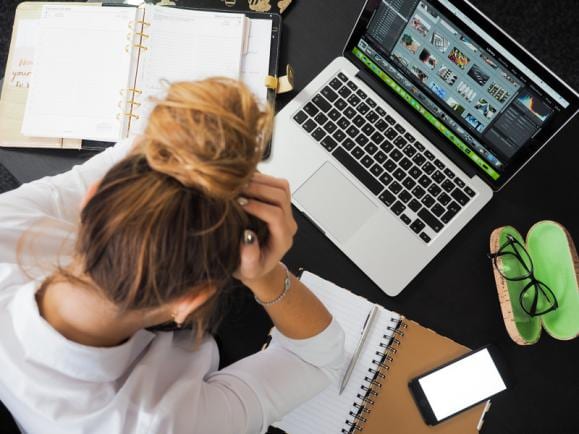 It is a fact of life that not every day is going to be a good one. No matter how hard we try, there are going to be times when life gets you down. Maybe you are going through something big, like losing a dear loved one or a harsh breakup. Even if you are going through something small, like failing a test, it can put you in a sour mood. Our feelings are valid, and we must grant ourselves permission to be sad on the worst days.
There is hope, though, that things will not stay sad forever. These short inspirational quotes will lift you up and give you the motivation to keep going. Even on your saddest and worst days, there is light at the end of the tunnel. Save these so the next time you are going through it, you will have it easily on hand.
Quotes for when you feel sad.
Are tears streaming down your face? Find comfort in knowing that you will be okay, and that sadness is a normal part of life. These words of wisdom will help you find some comfort and peace. You will be reminded that you are never alone and that there is always hope on the other side.
"I can't change the direction of the wind, but I can adjust my sails to always reach my destination." - Jimmy Dean
"Try to be a rainbow in someone else's cloud." - Maya Angelou
"Stay close to anything that makes you glad you are alive." - Hafez
"Keep your face to the sunshine and you cannot see a shadow." - Helen Keller
"You cannot protect yourself from sadness without protecting yourself from happiness." - Jonathan Safran Foer
"Life's under no obligation to give us what we expect." - Margaret Mitchell
"Sometimes you've got to be able to listen to yourself and be okay with no one else understanding." - Unknown
"Heavy hearts, like heavy clouds in the sky, are best relieved by the letting of a little water." - Christopher Morley
Quotes for when you need a pick-me-up.
Sometimes you just need someone to give you a hand back up when you have fallen down. These quotes will do just that. They will inspire you to put a smile back on and keep chugging through the day. They are particularly helpful when you are in a situation where you cannot leave, such as work or school. They will help you feel a bit better until you can get home and do your own self-care ritual.
"There is no such thing as a bad day, just bad moments that you choose to take with you all day long." - Unknown
"Never bend your head. Always hold it high. Look the world straight in the eye." - Helen Keller
"No matter what you're going through, there's a light at the end of the tunnel." - Demi Lovato
"Inspiration comes from within yourself. One has to be positive. When you're positive, good things happen." - Deep Roy
"You don't always need a plan. Sometimes you just need to breathe, trust, let go, and see what happens." - Mandy Hale
"I'm gonna make the rest of my life, the best of my life." - Unknown
"You're allowed to scream, you're allowed to cry, but do not give up." - Unknown
Quotes for a better tomorrow.
Today may be sour, but tomorrow can be sweet. When we are so focused on the bad things that are happening to us today, we tend to forget about the amazing things that are to come tomorrow. Your future is bright and full of life. Do not give up today just because you can't see what is to come. These quotes will inspire you to find hope in tomorrow.
"Act as if what you do makes a difference. It does." - William James.
"Life is like riding a bicycle. To keep your balance, you must keep moving." - Albert Einstein
"It isn't where you came from. It's where you're going that counts." - Ella Fitzgerald
"It is never too late to be what you might have been." - George Eliot
"Some people look for a beautiful place. Others make a place beautiful." - Hazrat Inayat Khan
"We must be willing to let go of the life we planned so as to have the life that is waiting for us." - Joseph Campbell
"Life changes very quickly, in a very positive way, if you let it." - Lindsey Vonn
Quotes for when you cannot seem to find happiness.
Sometimes when you are going through a rough patch in life it seems like you will never find happiness again. Happiness, though, is more attainable than you might think. Happiness comes from within and is a state of mind that anyone can achieve. When you are feeling that there is no hope, these quotes will guide you.
"Happiness often sneaks in through a door you didn't know you left open." - John Barrymore
"Happiness is not by chance, but by choice." - Jim Rohn
"You do not find the happy life. You make it." - Camilla Eyring Kimball
"For every minute you are angry you lose sixty seconds of happiness." - Ralph Waldo Emerson
"They say a person needs just three things to be truly happy in this world: Someone to love, something to do, and something to hope for." - Tom Bodett
"Happiness is a state of mind. It's just according to the way you look at things." - Walt Disney
"Think of all the beauty still left around you and be happy." - Anne Frank
There is nothing worse than feeling like your world is collapsing all around you. These inspirational short quotes are great to keep on hand to get you through the worst of it all. They can help you to reflect on your situation and find more hope for tomorrow.