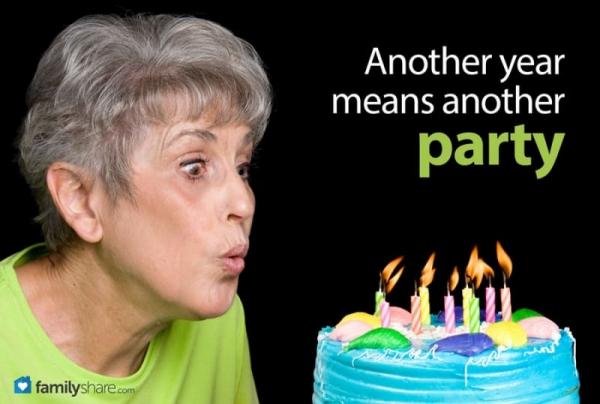 Your dad is turning 50 and you have no idea what to do! Or maybe your spouse is reaching another milestone and you want to have a party as great as last year's. Put away the Twister and goldfish. Forget the crazy (and messy) all-nighter. Discover fun and creative ideas for decorating, dining, and entertaining. Your party can still be a blast, and adult appropriate.
Choose gag or grown up
If you want to make fun of the old man for the night, take the gag side and throw in some fun props like a cane, adult diapers, or a game of pin the toupee on the geezer. If you want more of a grown up feel, keep the traditional party alive with appetizers, cake, and gifts. Starting at this point will help you set the mood for the rest of the guests and create a certain atmosphere. However, if you're creative enough, you can mix the two together for a night of laughter and love.
Decorate!
Just because he is getting older doesn't mean the house has to look empty. For my father's 40th birthday, we decorated with helium balloons on the ceiling and had long balloon ribbons (15 feet) hang down with pictures of my father and friends at the end of each balloon. The pictures were hung at eye level and the balloons stayed up on the ceiling the whole night! It was fun to walk through a hanging scrapbook gallery of black and white photos and see a ton of balloons up high.
Invite those who matter most
Don't worry about hurting your third cousin's feelings. If the birthday girl or boy does not still keep in close contact with someone, don't invite them. This is a night to kick back with good friends and family and not start new friendships or introductions. They've been around long enough to know who their friends are.
Give gifts
Even if you have no idea what to give and don't believe he or she needs anything, give something small. Even gag gifts can be incorporated at this point in the party. My father received a lot of Diet Pepsi, a package of diapers, and boxes of donuts from his childhood favorites. Bring a few people together to brainstorm a group gift and make it work.
Be sensitive
Perhaps he really is feeling down about this new age, so be careful how heavy you run with the jokes. If she is fine with the fun, roll with it and let her know she is loved. The party should last longer than an hour but not go too long into the night. Over the hill can mean a lot of different things to different people, but it's a big day regardless.
By the end of the night, your friend will be a little bit older and maybe a bit wiser. Other creative ideas include showing a short slideshow of childhood pictures or videos of friends giving shout outs to the star of the night. Feel free to play a few favorites if the guests are good with group games, and continually take pictures of the night. Another year means another party, and we hope this one will be the best yet.