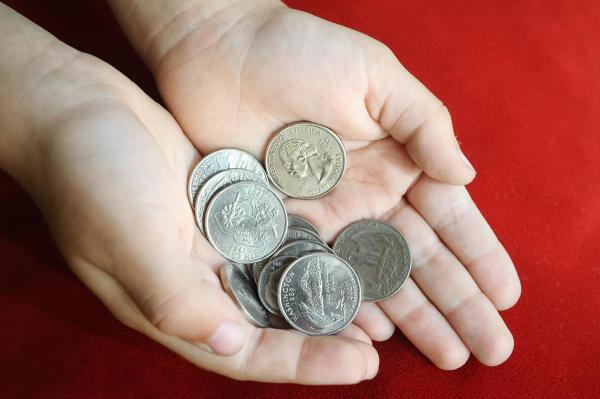 We never know what's around the corner, so it is a really good idea to put some thought into cutting back your budget and socking some of those savings into an account for the "just in case."
Here is a list of surprising ways you can get started that you might not have considered:
Cable or dish
There is nothing quite as nice as finishing a busy day with a sitcom or a good movie. However, the price of cable and dish continues to rise. Now there is an option. Invest in a streaming device. There are a growing number of brands out there, including Roku, Amazon, Netgear, Google and Apple. Get online and check out what each has to offer and also the consumer ratings and reviews. To use them, you make a one-time purchase - anywhere from $49 to $149 - and then subscribe to channels. Many are free (PBS, Fox News, and hundreds of small specific channels featuring things like Pug TV, Vegan Channel, and Drive-In classic black and whites). You may also pay a nominal monthly fee and get Netflix, Amazon Prime, Redbox Instant, and other premium channels. For instance, Netflix for $7.99 per month, which is a lot less than any cable or dish package and satisfies my need. X-box also allows streaming of Netflix.
Cell phones
There is fierce competition out there for cellular service. Shop carefully and distinguish between what you want and what you need. One thing to seriously consider is the difference between pay-as-you-go and contract. With contracts, you can generally get a super deal on a phone, but you are locked in and the payments may be higher each month to make up the difference. With pay-as-you-go, fees are generally a lot lower, but you may have to pay a little or a lot more for the phone. You are free to switch any time, but with these you must remember to pay your bill on time or find yourself without service. As with all consumables, research is your best friend.
DVDs and Games
Have you checked out your public library's selection of DVDs and gaming system games? You might be surprised at how much you can save checking them out rather than renting them. Just make certain to get them back on time as the overdue fines might be heftier than rentals. Many larger libraries also have toys and games for children to check out so they don't get bored.
Movie rentals
DVD kiosks are becoming more and more popular. Outlets like Redbox are springing up all over with rental prices generally lower than chain stores.
Thrift stores and consignment shops
If you're not into dressing like a cookie cutter, check out the one-of-a-kind bargains at your local thrift store or consignment shop. You might be surprised at the fashions you will find and the amount you can save. You can outfit a family for the same amount as you would one and make your own fashion statement at the same time.
DIY
I "heart" YouTube. I have cut my hair, spliced an electrical cord, changed a radiator in my car and a ton of other things simply by watching an "expert" do it in a video. Don't be afraid. Take the plunge! Need a repair done? Regular maintenance? Get a book from the library (FREE) and follow the instructions or look for the information online. There are so many things that you can do yourself and spare the cost of a repairman, beautician or technician. Just make certain to follow carefully, particularly where electricity is involved. Don't ask how I know that.
Grow it
I love cooking with fresh herbs. I love herbal tea. But they can be pricey at the store. They are so simple to grow and you can do it in a pot on a windowsill. If you don't have a yard to work in, grow in buckets and tubs on your stoop or porch. Every penny counts and the freshness can't be beat.
Fine dining
Want to treat your family to fine dining? Try doing it at home. Send out an invitation. Have them dress. Put out your best tableware, even if it doesn't match. Then turn on your favorite cooking show and step outside the meatloaf and mashed potatoes. Get creative. Make things they can't pronounce. Serve by candlelight and make it an electronic-free night. Chances are, you will pull it off for less than one fast food drive-thru. Here are some more ideas on saving money on snacks.
Magazines
If you are supporting a school extracurricular, by all means, subscribe. If, however, you just like reading magazines, take a stroll to your local library. They have quiet reading rooms full of the latest editions of your favorite magazines and newspapers. Take the family for an evening once a week. Great night out and quiet time away from all the hectic rushing around.
Vacation
Some alternatives to family vacations? Consider house-swapping with someone. This is becoming more popular and will save you a bundle on hotel accommodations. Think about camping in the wilderness and hiking. If you do go to a hotel, ask for a mini-fridge and microwave and pack your own food. Look for freebie things to do in the area. Most museums and zoos have one free day a week. Plan a midweek vacation to save on weekend rates.
Cutting back doesn't have to mean cutting back on the fun. Just get into the savings mindset and you'll come up with many other ways to save in your family budget.