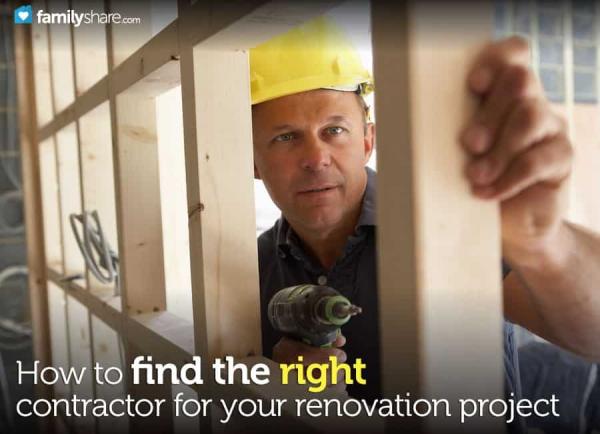 When you want to work on your home, there are many things you can do yourself. But sometimes, the project is more extensive and you've decided to hire a contractor. There are actually many reasons why you might decide to hire the work done by a professional.
Rumors abound about unscrupulous contractors. So when one tells you that you need extra, expensive work done, how do you know if you can trust them?
One important thing to do is always get more than one bid on a home project. Three is a good minimum number, and more is even better. Most contractors provide bids free of charge, so unless there are some special circumstances, don't accept bids from people who ask you to pay for an estimate. Since the contractors know the job is being bid by several people, they will be motivated to give you their best price.
However, don't use price as your only criteria. Be sure to look the bids over carefully so you can see if you are comparing like services and equipment. Some contractors are worth paying a little extra for if they provide better quality workmanship or materials.
Once you have a couple of bids in hand that look good, here are some additional criteria to take into consideration:
License
Ask the contractor for his or her license number. All reputable contractors will be able to provide this for their specialty. This is not a rude question to ask. A good contractor should be proud that he or she is licensed and will be happy to provide his or her number. If you have any questions about its validity, a quick call to the Department of Occupational and Professional Licensing is all you will need to do—simply give them the number and they will verify its standing.
Insurance
Contractors are required by law to carry liability insurance that will cover any accidental damage to your home during the project.
References
One of the most important ways to select a contractor is to ask for references. The existence of several pleased customers is great evidence that the contractor knows his business and will do a good job for you. Often, they can also provide photos of previous projects.
Suppliers
If you have further questions, sometimes you can get good information about a contractor by contacting their materials supplier.
Website
More and more contractors are publishing websites with a multitude of information about their work. Many include photos of previous jobs, customer testimonials, pricing, and contact information. Having a website is a good sign that the contractor has a stable business that will be around in case of any future concerns.