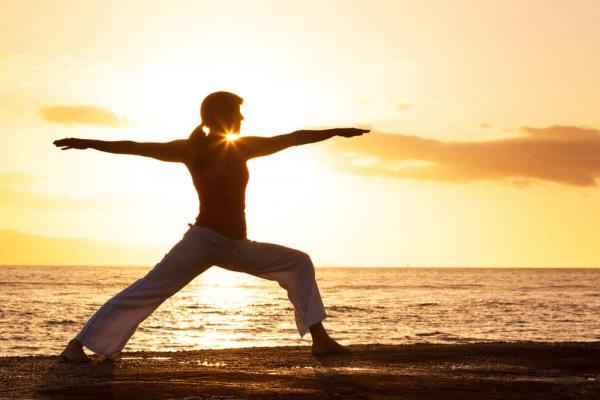 Yoga refers to a physical, mental, and spiritual discipline, which started in ancient India. Yoga can be used as an intense aerobic exercise because it stretches and strengthens muscles. Yoga offers great health benefits for people from all ages. It is all about posture, also known as "asana" to increase flexibility.
Yoga exercises help to improve your strength, flexibility and balance. Yoga is about 5,000 years old, and more than 11 million Americans are practicing yoga. Yoga may seem difficult at first, but there are so many exercises that can be performed with ease. Here are few simple tips to help you get started with yoga.
If you have any pre-existing health problem, consult a health-care professional before starting yoga exercises. He will help you know the type and level of yoga exercise that is good for you.

Do not start yoga on your own. Take the help of an experienced and skilled yoga instructor to learn the right way to do the exercises as well as avoiding injury.

When you get started with yoga, begin with simple poses. Yoga poses vary from beginner to advanced level and beginner. Entry-level poses are easy for the body while providing the health benefits of yoga.

Warm up before beginning with a yoga session. Stiff muscles increase the chance of injury.

Use proper clothing while doing yoga. You need to wear clothes that allow you to breathe and move freely.

Yoga is not about mastering certain postures. Try to enjoy the yoga session. Let your body relax and make sure you are doing yoga poses using the correct technique.

Do not eat a heavy meal right before the yoga session. You can eat light snacks an hour or two before your yoga class and feel good.

Be calm! Yoga's main goal is a relaxed mind - a healthy body, enhanced flexibility, and great health are just a few of the amazing benefits.

Try to be patient. It takes time when you start learning anything new. Do you think it's possible to learn to play the guitar in just a few classes? The same thing applies to yoga exercises.

Pay attention as you breathe in and out. Being careful about the breathing is a very helpful and an important part of yoga workout; also known as pranayama.

Be Positive. Do not feel bad if your yoga instructor corrects your poses. First-hand instruction is a great way to learn good yoga postures.
If you want start yoga, these suggestions will help you get started, whether you are attending yoga classes or planning to do yoga at home.