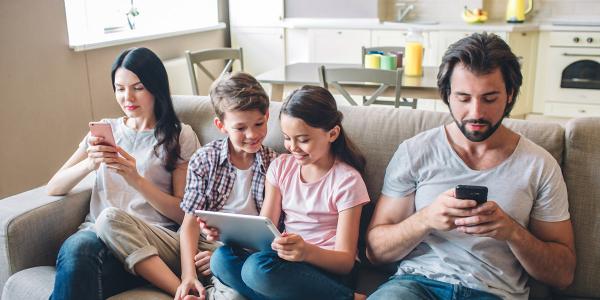 Does your family have a healthy relationship with technology, or is it time to hit the reset button? Take this short assessment to learn more about your family's style when it comes to managing screen time for kids and adults alike.
How many digital devices (phone, music player, gaming system, computer, etc.) does your child have access to?
On average, how many hours per week is your child on a screen?
How many hours a week are you (the parent) on a screen outside of work?
Are screens permitted during family meals?
Do you ever use "screen time" to motivate your child?
Do you have a no screens policy before bedtime?
Do you and your partner (if you have one) agree on your household's approach to screen time?
What does your child typically want to do "for fun"?
How often do you allow your child screen time so you can tend to something else (i.e. work, chores, etc.)?
Do you feel like you set a good example for your child as it relates to screen time?