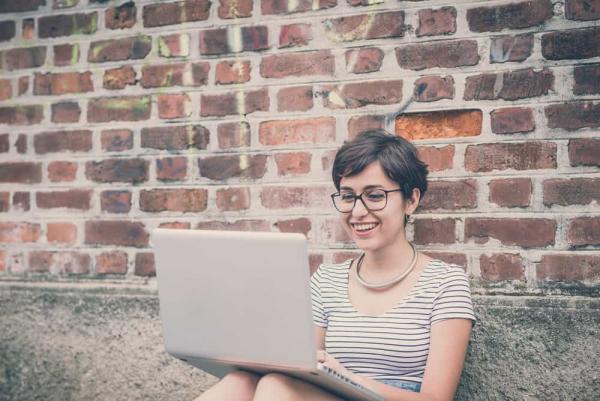 Since its creation in 2005, YouTube has become a household name throughout the world. According to YouTube's own statistics (which are quite fascinating), the video database boasts over a billion total users, with more than half of its views coming from mobile devices.
To put that number into perspective, that means over 14 percent of the entire world population peruses the Tube.
But even though we're all familiar with YouTube, it turns out there are still a ton of cool things we didn't even know about it ... until now.
Here are 10 hacks that will forever change the way you watch YouTube videos.
1. Watch or listen to videos on repeat (FINALLY!)
This hack is first on the list because it's something we've all been waiting for. Who knows why it took YouTube more than a decade to add this feature, but it's finally here. Right click on any video and simply click "Loop" to have it play on repeat.
2. Skip all those annoying ads
Say goodbye to the ads that play at the beginning of videos by downloading a quick browser extension. (Here are some I like for Chrome and Firefox.) This YouTube ad-blocker is just like the popular Adblock Plus that removes pesky unwanted ads from websites, only it removes the ads from YouTube videos.
3. Watch videos in a separate floating box while you work on other things
This hack lets you easily watch YouTube videos while you type emails, browse other webpages or do whatever else you want without having to open a new window or switch between tabs. While this hack works best in Chrome, it can also be done well in Firefox.
Chrome
Simply add Floating for YouTube to your Chrome browser. Next, add this extension.You'll see the extension icon (a thumbtack) appear in the top right corner of your browser window. And, you're all set!
The same little thumbtack icon will always show up in the bottom-right corner of each YouTube video.
Simply click the icon to play your video in a pop-out window. Unlike many of the other extensions intended to do this same thing, this one will keep your video on top of all other open windows so you can watch it while you work.
Firefox
Add and install YouTube Plus. Now, when you go to YouTube, you'll see a set of icons under the right side of each video. This extension gives you some pretty cool options in addition to the ability to watch your video in a pop-out window.
However, unlike Chrome's Floating for YouTube extension, this pop-out window will not stay on top of all your other working windows. This makes it much less useful as a pop-out window, but you can still make it work.
Although there isn't a Floating for YouTube Firefox extension, there is a YouTube Plus extension for Chrome if you prefer to use that method.
3. Make your own GIFs out of YouTube videos
This is a really easy hack and it's surprising more people don't know about it. All you have to do is add the word gif before the URL of any YouTube video like in the example below.
Original URL: https://www.youtube.com/watch?v=8wInRZ1I0Lo
GIF URL: https://www.gifyoutube.com/watch?v=8wInRZ1I0Lo
This will open up an easy-to-use GIF editor. Below the video you can use your mouse to select a start time, end time and the length of your GIF. Once you're done, click "Create Gif" and you will see different options for embedding your GIF.
Here is a GIF I made from the URL above.
4. Use advanced search & filter options
After you search for something on YouTube, look below the search bar on the results page and you will see a small drop-down menu labled "Filters." You've probably never noticed this feature before, but it can be really helpful in narrowing down your search for a specific video.
This advanced search option allows you to look up videos based on length, upload date, view count, HD, live videos, and more.
5. Choose a specific start time for videos
This is another easy hack everyone should know. To start a YouTube video at a specific time, click the "share" button beneath the video. You'll then see the video's URL as well as a box underneath the URL that says "start at." You can either manually enter the time you want your video to start at or simply pause the video at your desired start time and it will auto-fill this box. Copy and paste the new URL and your video will now start at the designated time.
Here is an example of a FamilyShare video that I wanted to start at the 45 second mark.
6. Embed videos with specific stop and start times
This is a sweet hack for when you only want to include a few seconds of a video in your blog post or only share the really funny part of a video with your friend in an email.
Click "share" and then "embed" underneath the YouTube video you want to embed.
At the end of the YouTube link and before the frameborder information, insert ?start=ss&end=ssso that it is still within the quotation marks. The start=ss represents the seconds at which you want the video to begin. The end=ss is the time within the video that you want to end on. You can only do this in seconds, so you would type ?start=120&end180 if you wanted to embed the part in a video between the second and third minute.
8. Change the speed of videos and watch them in slow motion
You can speed up or slow down any YouTube video by clicking the settings (gear) icon at the bottom of the video. This is great for watching sports videos or others that don't have an instant replay.
9. Watch videos in 360°
This is a new style of videos that allows the viewer to watch videos and pan the camera in a 360 degree radius. This aspect of control gives the viewer a sense of virtual reality (VR) as if they were immersed in the video.
10. Discover hidden special effects
Type the following phrase into the YouTube search bar for some cool special effects.
doge meme
use the force luke
do the harlem shake