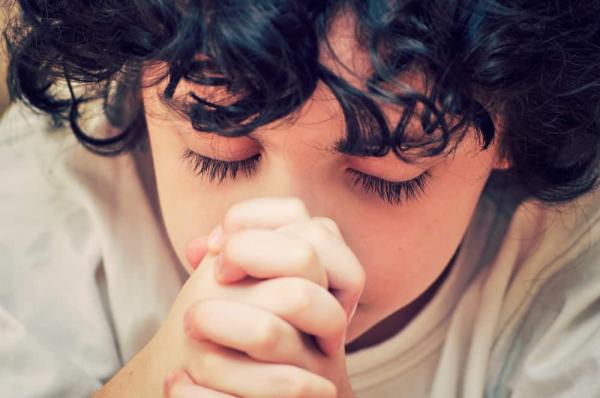 If you have kids and consider yourself a religious person, you probably already have a desire to involve your children in your religion. Chances are, you've already shared much of your faith with your children. It's human nature to have the desire to share with our kids what we feel is good in life - the things that make us happy. But giving your children the gift of religion not only helps them now, it helps them for the rest of their lives. Here are a few surprising ways religion helps our children grow into successful adults.
Public speaking experience
Many churches allow and encourage children, even from a very young age, to give short sermons in their classes. I remember, as a child, going to the church during the week to "practice" the little speeches I was occasionally assigned to share. Even though I was often shy in front of crowds, having those opportunities to speak helped me feel more confident as I became an adult.
A lens through which to see world problems
Having perspective when we view the many difficulties of humankind can make all the difference in our day-to-day thought processes. Knowing that there is a God and that He has a plan and purpose for each of us can help ease the pain of our most severe global problems.
Convictions
In our world, it's becoming increasingly clear that Alexander Hamilton's belief is still very true: "Those who stand for nothing fall for everything." When our kids are faced with tough decisions, their religious beliefs can give them a reason to take the higher road.
The ability to work with people
Long before we are old enough to work for a company or have to deal with office politics, we can learn to work with people in church. Our congregations consist of people of all ages and personalities. Some of my best friends are people that I first met in various church groups. There have been several times I have learned to admire someone whom I initially struggled to understand or connect with after I worked with him/her in church service.
Opportunities to serve
One of the main purposes of a church group is to provide help to those in need. Thinking of others' needs and serving others, especially when it is difficult to do so, helps our children understand that the world does not revolve around them.
A framework for meditation
There have been specific times in my life when deep thinking and soul searching have brought thoughts to my mind that have had astounding effects on my progress. Religion cultivates the practice of meditation, which not only gives us a brief emotional lift, but sometimes a deeply profound sense of clarity and meaning.
Self-discipline
Attending church week after week, year after year is certainly an exercise in self-discipline. It's not always an easy feat, and neither is sitting still on a pew for an hour or more - especially for children. Although sleeping in on the weekend certainly has its merits, making it a habit to get up and go to church - and being involved in meetings - helps us become stronger.
A study in how to approach personal issues
Religious figures teach us such principles as how to take risks (David and Goliath), how to resist temptation (Joseph and Potiphar's wife) and how to forgive others (the prodigal son), among many others. Answers to all life's problems are found in the scriptures, and giving our kids the tools and abilities to find these answers is an important responsibility of parenthood.
Resilience
Nothing hinders our success in life more than the tendency to give up after the first bump in the road. We simply cannot succeed if we don't persevere and learn from our challenges. If we look around us - in our congregations, in sermons, in scriptural passages - we see countless examples of people who did not back down from challenges and who did not let weakness or difficulty get them down.
A relationship with God
The feeling of connection with God can be the single most important feeling we ever experience. It bolsters confidence, helps us understand ourselves and connects us with the highest source of love we will ever know. Keeping this feeling with us - and showing our kids how they can have it, too - anchors our lives.