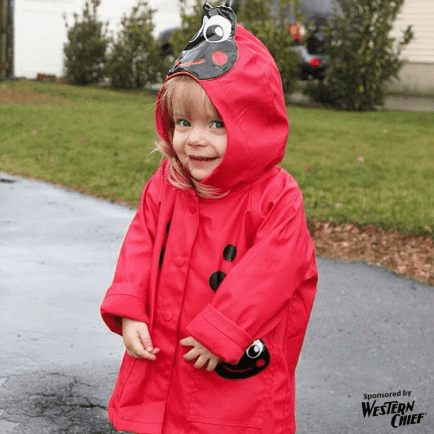 What's the secret to getting your kids to play outside? Sometimes all it takes is just the right tools. Here are 10 essential "tools" that will make your kid not want to come back inside:
The right kind of theater
A fun activity, especially in the summer, is to make a theater in your backyard. Whether your kids want to put on a concert, a puppet show, or a play, an easy fix for a makeshift backyard theater is an old shower curtain and rod or rope.
The right kind of sports equipment
You automatically think to get a soccer ball, baseball, or football, but to get your kids off the couch, you might need something a little more exciting. Look for newer items, like slacklines and Spikeball, that are trending to give your children something new and active to do.
The right kind of pool toy
Are your kids not lasting long at the pool? Consider toys you haven't thought of before to keep their imaginations more engaged, like a string of hula-hoops to swim through, or even a mermaid tail!
The right kind of boot
Like adults, some kids won't go outside if they don't have a good pair of shoes. Get your children boots that you can rely on to not wear down with outdoor play. And it doesn't hurt to get some cute ones, either.
The right kind of dress up
Kids love to dress up, but playing dress up is usually an indoors activity. Get outfits that your children can dress up in outside as well as inside. Superheros and other movie characters are strongly recommended.
The right kind of movie-goer gear
You may feel a small success when your kids say they want to go out, less so when it's to the movie theater. Consider going to a drive-in movie instead, and bring the right gear. With blankets, pillows, flashlights, and more you can make a fort to watch the movie, and still be out of the house!
The right kind of backpack
That trusty security blanket may be wearing thin, and you can't afford to wash it again, but you child won't go outside without it. Look for small backpacks that your kids can take a few belongings in. A backpack or small bag also gives them more of a sense of purpose in going outside.
The right kind of adventure set
Make an adventure kit for your child, and give them an objective to fulfill. If going outside is associated with a goal and possible reward in mind, children will be more motivated to leave the house. You can make a treasure map, hold a toy hostage that they have to save, or a scavenger hunt to find a hidden stash of treats.
The right kind of spy gear
Kids love to pretend like they're spies! But the best spies need the best gadgets. You don't have to go all out, but possibilities for "spy gear" could be snazzy sunglasses, a glow-in-the-dark watch, or a shoes with wheels. Again, give them an objective or a mission to solve and maybe one new "spy gadget" to get them excited.
The right kind of companion
Having a pet with young children can be overwhelming. But if you are wanting to get your kids outside and keep your whole family active, you may want to think about getting a pet. Especially if your kids are the ones begging you for a dog, then let it be their responsibility to take it outside.
The overall key to getting your kids outside is to give them (1) opportunities to be imaginative and (2) motivation for being outside. Let Western Chief help you to do just that! Western Chief sells rainboots and other outdoor apparel for your whole family. Sometimes a new outfit for a rainy day is all your children need to get their imagination flowing and to want to be outside. If you get motivated yourself, it will be easier for your children to have that desire, too.
Find what works for your family and get out and start making these memories that will last forever!