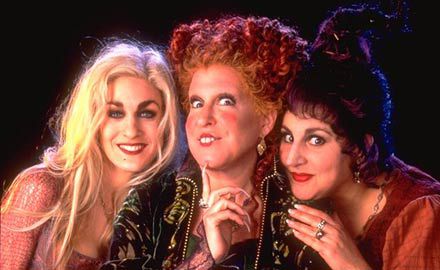 The 2009 hit film "Avatar" will have a legacy that's nothing short of titanic.
On Thursday, "Avatar" director James Cameron - also a director of blockbusters "Titanic" and "Alien" - said he planned for four sequels to the 2009 hit movie, which earned $2.8 billion worldwide.
"We have decided to embark on a truly massive cinematic process," he said, according to The Hollywood Reporter.
The original "Avatar" film followed a soldier who took the form of an alien creature on a remote planet in the galaxy. In the movie, the soldiers were looking to extract precious materials to help save Earth, which led the soldiers into war with a local native tribe of aliens. The film was packed with violence and mature language, and was deemed "too intense ... for some tweens" by Common Sense Media.
Cameron said these new films will likely be individual stories that will connect to the greater and overarching Avatar story. Fans can expect "Avatar 2" in theaters for Christmas 2018, while the next sequels will likely be released in 2020, 2022 and 2023. And apparently they're going to be epic.
"So far, the art I'm seeing is in pure imagination, really far beyond the first film," Cameron said of the new films, according to The Hollywood Reporter. "It's going to be a true epic saga."
Cameron's recent decree comes after his previous announcements that "Avatar" would only have two or three sequels. But now we've got four more in the pipeline. These movies will likely be the last things that Cameron, who will be almost 70 by the time these films wrap up, will ever produce or direct.
But Cameron's decision - though upsetting to some, like Vulture's Kyle Buchanan, who said he wants to see Cameron direct more Oscar-nominated films towards the end of his career - actually fits in with an ongoing trend in the film industry to produce long-lasting saga franchises, which in effect kills the sequel and trilogy concept of filmmaking.
"It might seem absurd at first that Cameron plans to direct five Avatar movies, but Michael Bay is about to make his fifth Transformers movie, and Steven Spielberg is readying Indiana Jones 5, too. This is the new normal," Buchanan wrote.
In fact, Buchanan previously wrote about this trend in March, saying that the three-film arc is no longer the modern way to make film franchises. Even movie sequels that were initially billed as trilogies - like Johnny Depp's "Pirates of the Caribbean" movies and Matt Damon's Jason Bourne trilogy - were brought back for fourth and fifth films.
"Or look at the major directors who never used to commit to more than three films but are now content to spend a significant chunk of their lives following the same sure-thing stories," Buchanan wrote.
How did society get to this point? Most of it, according to Buchanan, is inspired by Hollywood's desire for sure-things - films that will do well in the box office and attract viewers. This is why some films will break the final film in a trilogy into two films, like how it was done for the "Hunger Games" movies and the "Twilight" series. It's a fairly common trend among Marvel movies, too, to release not only sequels and trilogies to the "Avengers" franchise, but also sequels to individual solo-films about specific superheroes. These are sure things that could help keep people in the theaters.
The call for "sure-things" comes alongside the decline in young people going to the movies. According to a Nielsen rating report from 2015, young people saw just over 7.1 movies in 2015, opposed to the 8.4 they saw in 2014 - showing a 15.5 percent drop in viewership. This is likely because of movie theater prices, an increase in movie streaming and possible oversaturation.
There could also be a decline because of the lack in family-friendly sequels and film franchises. We know that family-friendly movies do well at the box office - we're looking at you "Enchanted." But most modern sequels and franchises are darker.
For example, we're seeing DC Comics start to embrace the sequel/expanded movie trend with "Batman v. Superman: Dawn of Justice," the new "Wonder Woman" film and the recently announced solo Batman film, all of which appear to take a grim and dark take on these comic book characters. Even raunchy comic book hero movie "Deadpool" is slated to have a sequel.
But Buchanan said the death of the trilogy can be a good thing, since it actually gives viewers real franchises that follow-through on payoffs created in earlier films, which could actually be good for family-friendly films.
"In one sense, the end of trilogies is a good thing," he wrote. "Just a handful of years ago, it used to seem like everything announced in the trades was a wannabe trilogy, and the good stuff would be saved for a second or third movie that never came."
This is something that could help family-friendly movies become more popular in the theaters, too, since there have been a number of them produced over the years that never got the sequels they deserved. Here are 11 family-friendly movies that didn't get a sequel or franchise but surely deserved them.
"Hocus Pocus"
Who didn't love this Halloween thrill ride? Millennials have been itching for a sequel, but haven't gotten one - yet. There were rumors last year that Tina Fey planned to produce a sequel, but it turned out that was just some hocus pocus.
"Up"
Yeah, we all remember the heartbreaking opening montage. The film, released in 2009, hasn't had a sequel released. But since apparently 2009 films are cool enough to get four sequels, "Up" should get at least another one, too.
"Big"
Who can forget Tom Hanks' role as a teenager stuck in a 30-year-old man's body? Wouldn't it be hilarious to see Hanks play a fatherly role or a big office executive who hires a young man who's actually a teenager? And for the record, no, "13 Going on 30" wasn't a sequel.
"Frozen"
Sure, there may be a sequel in the works. But Disney needs to get moving on that now if it wants to cash-in on the success of this icy-cold family film.
"Tangled"
Like "Frozen," this Disney film won over the hearts of critics and filmgoers alike. Another movie or two about Rapunzel will surely put families in their seats.
"Elf"
It inspired a phrase we all say during the holiday season - "Buddy the Elf, what's your favorite color?" - and is a hit Christmas classic for families. Bring us more "Elf."
"The Nightmare Before Christmas"
Your teenage goth self is still pining for a sequel to this cult classic.
"Brink!"
This movie with no notable stars turned '90s kids into wannabe skaters while also teaching lessons about keeping close with your friends. But what ever happened to Team Pup'N'Suds? Maybe this time they can ride hoverboards.
"Smart House"
Another Disney Channel Original Film, "Smart House" told the tale of one family's life after winning a smart home. With the rise of smart technology, a sequel to this film could go a long way. Can we get Scarlett Johansson to star as Siri?
"The Even Stevens Movie"
In the words of this film's star Shia Labeouf - "JUST DO IT." Who doesn't want to know what the Stevens family has been up to since they were on an island reality TV show?
"The Big Green"
It's been awhile since we've had a comedy family film about a sports team that doesn't deserve to win but does. And with the rise of soccer and an upcoming World Cup, a sequel to this soccer team's heroic success could fit very well with modern audiences.