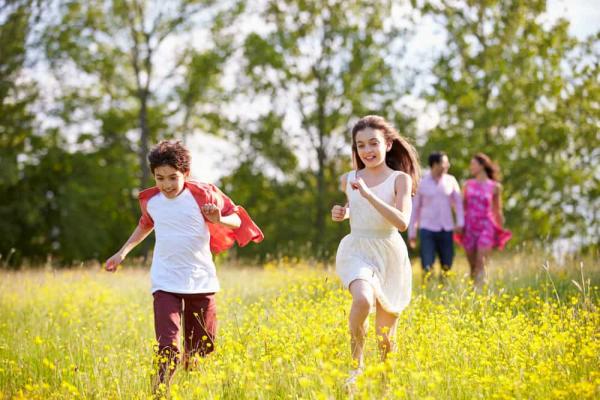 Once upon a time, before my life began to revolve around naps and then homework and now carpools, I studied some fascinating stuff about families while pursuing my Masters degree at Harvard (that diploma on my wall is mostly useful these days for reminding my kids that I actually DO know a thing or two").
Recently, I decided it would be interesting to re-read one of my favorite books from that period of my life. It's called "The Shelter of Each Other" and it's by NYTimes bestselling author Mary Pipher. "The Shelter of Each Other" offers lots of great insights into how to build a happy family or create a happy family out of an unhappy one. The book was really interesting to me when I first read it. But the book means much more to me now that I'm actually in the midst of trying to build my own family.
In the book, the author shares case studies of families a couple generations ago and modern-day families. It's interesting to see some of the things our society seems to have lost and some of the things we've gained. It's also interesting to compare the big hard issues main-stream families dealt with long ago with the big hard issues main-stream families face today.
But the part of the book that struck me the most was this part:
Pipher is meeting with a family in crisis. The mom is depressed and works long hours. The dad seems addicted to the Internet and can't seem to kick his smoking habit. Their 18-year-old daughter is a perfectionist recovering from anorexia. Their 14-year-old daughter is downright mean to everyone in the family and has problems with drugs and alcohol. Their 10-year-old son is lonely and mercilessly teased at school and wants to play video games constantly. They don't feel at all connected with each other and consider themselves a totally dysfunctional family. They have the desire for a strong, happy family. But they don't really know how to get from where they are to where they want to be. So they're willing to try just about anything that Pipher suggests.
The solution
In thinking about how this family could heal itself, Pipher says, "This family needed more nourishing activities. As adults, people remember three kinds of family events with great pleasure - meals, vacations and time outdoors. I wanted this family to have some memories."
Based on this need she identified, Pipher said this to the family:
"I"m going to make a couple of radical suggestions here. One is that you turn off the television and computer for at least a couple of nights a week, and two, that the family do something out of doors every week together. Watch a sunset, go for a walk, or take a trip to a wilderness area."
The family in the book took Pipher's suggestions. They went on walks and hikes (even though some people hated it at first) and found that conversations came naturally and the fresh air and varied scenery just felt good. They played board games, read and actually talked to each other during their no-screen evenings. Over the next few months, while they still had plenty of issues to work through, their relationships were strengthened, they started to enjoy being around each other, and some of their problems seemed to dissipate.
When we put it to the test
In our family, we work hard to maintain screen-time boundaries for our kids. They can have a little computer time after finishing homework and family work (chores) and they only watch some limited TV on weekends. But I'm realizing my husband and I need to have some screen-free evenings after the kids are in bed to enhance our relationship (after a long day, it's so easy to get sucked into emails or TV shows). So we've decided to keep two evenings a week screen-free from here on out.
As far as outdoor time, we've always loved hiking and biking together on weekends and after-dinner walks around the neighborhood were part of our routine for quite a while. But I've realized that lately, as we've had more extracurricular activities to get to in the evenings, our after-dinner walks have dwindled to nothing. And as our weekends have been filled up with soccer games and home-improvement projects, hiking and biking excursions haven't happened much.
Last week, after reading Pipher's advice, we went on a family hike and made it out on a couple quick after-dinner walks. Getting people out the door isn't easy, but it's worth it. Everyone's just a little nicer and life feels better when we get some outdoor time - even a quick walk around the block seems to help.
Whether our families are in crisis or not, Pipher's simple do-able ideas for nourishing our relationships and building memories can be applied with real success.
Editor's note: This article was originally published on Power of Moms. It has been modified and republished here with permission.