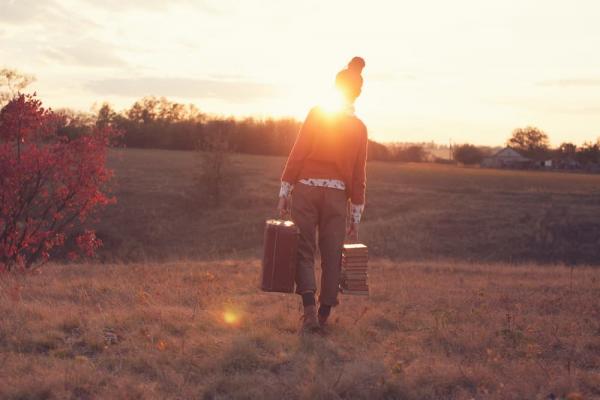 People seek happiness but often struggle to find it. The main reason? They're looking in the wrong places.
Happiness and joy are not obtained by collecting "likes" and comments on social media. You can't purchase happiness with money. Joy definitely does not come from substance abuse. Happiness and joy are found by seeking one thing - or rather, one person.
To find true joy, you must seek to understand and live like Jesus. Religious speaker, José Teixeira, said, "...as we deepen our understanding of the Savior, we will have an increased desire to live joyfully and a conviction that joy is possible. Consequently, we will have a greater ability to go about each day with more enthusiasm for life and for keeping the commandments of God, even in challenging circumstances."
Here are three simple things you can start doing now to understand Jesus better, thus expanding the capacity for true joy in your life.
1. Pray daily - and never stop
Prayer is the means by which we can communicate with God. We can seek answers to questions we have about problems in our lives. James 1:5-6 (King James Version) states, "If any of you lack wisdom, let him ask of God, that giveth to all men liberally, and upbraideth not; and it shall be given him. But let him ask in faith, nothing wavering. For he that wavereth is like a wave of the sea driven with the wind and tossed."
We can pray for help to understand more about our Savior. Prayer increases our faith, brings us peace and enlarges our knowledge. As we communicate with God through prayer, our relationship with Jesus will begin to grow, and our joy will increase.
2. Study the life of the Savior
To understand someone, you must observe how he acts. In scriptural accounts about Jesus, we find Jesus teaching, healing, serving and loving others. He did not shun others for being imperfect, but he showed them a better way. His parables taught lessons about being spiritually prepared (the parable of the ten virgins), caring for others regardless of differences (the parable of the Good Samaritan), and helping others return to righteousness by showing continued love and support (the parable of the Prodigal Son).
Studying Bible passages and praying to learn more about Jesus will enrich your mind and help you to understand how Jesus acted and what he taught. As you learn more about Jesus and his words, you can follow his example and increase in joy.
3. Follow the path of Jesus Christ
Living joyfully comes from keeping the commandments, serving others and seeking God's will. Those are things we can learn from observing Jesus' life. You may not be able to heal the sick, but you can tend to the needs of others. Take someone dinner, help with his housework or watch younger children so he can rest. We can see when others are hurting emotionally or spiritually and be a strength and support to them. Show love to everyone. The popular saying, "What would Jesus do?" is actually really good advice.
As we constantly seek to do the things Jesus would do, our lives are given to serving our Master. Joy will come from living his commandments and helping our fellow men.
Finding true joy and happiness is directly correlated to how well we understand and follow Jesus. As we pray and study about Jesus, we will want to act like him - and acting like him will bring us the truest joy.