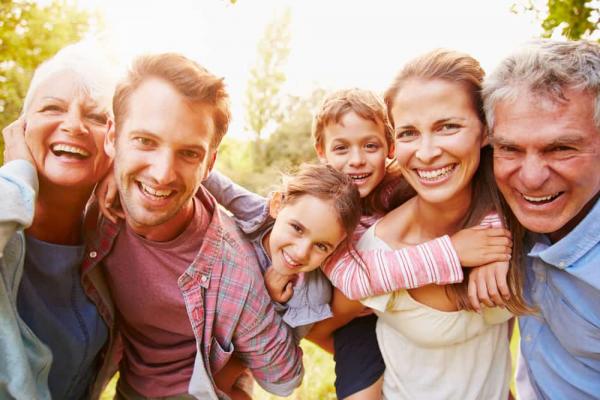 I always created excuses for not taking a family vacation. Either there was too much work to be completed or there wasn't enough money. When I started to feel mentally and physically exhausted from the everyday routine, I came to the realization that I needed to get away from it all. I took the advice of my family and took a much needed vacation with them. The vacation was rejuvenating and I returned stress free.
Here are four reasons vacations are significant in family life.
1. Vacations mean spending quality time with your family
Parents and children are consistently on the go. There is work, school, after school programs, sports and other activities. There may be very little time to sit down and have a conversation with your children and vice-a-versa. You have the weekend, but the weekend may not be enough to catch up on things happening in your lives. Vacations will pull a family together and reinforce the fact that quality time is essential.
2. Taking a vacation allows you and your family to lay back and relax
Parents and children face a lot of things on a day to day basis. Children have a load of homework to do and parents work long hours to provide for their families. When a parent comes home, they help their children with homework, cook, clean and prepare the household for the next day. Not to mention, if the parents bring work home, they must fit that into their schedule as well.
A family vacation will definitely put the daily routine aside for just a little while and allow you to kick back and relax. Whether you go away or stay home, enjoy your vacation to the fullest. Do things you would not normally do with your family on a normal schedule. Vacations are meant to have fun without any worries.
3. Taking a family vacation will create fond memories
Years from now you could open up an album or view a video of your vacation and relive the wonderful memories once again. Memories are to be cherished and remembered for as long as you live.
4. When you take a vacation, you will experience new things
Whether you and your family take a vacation out of state, or around the corner, there is no doubt you all will learn different things. For example, you may have a bus tour in your own city. This tour can educate you on the history of the neighborhood along with other interesting information. There are tour buses in the boroughs of New York City and many local residents take the tour as if they were first time visitors.
Don't let opportunities to take a family vacation slip away. Vacations are healthy. You may not have the financial ability to take luxurious vacations. However, taking a vacation locally is a great way for you and your family to get away from the usual routine. You and your family will benefit from a well-earned break. And when it is time to return to your normal schedule, you all will have a clear mind and stress free start.