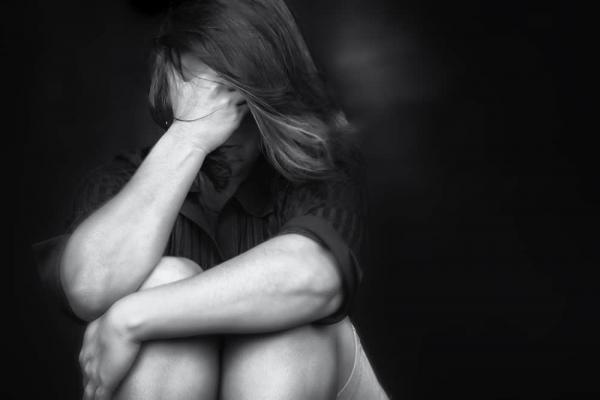 The world is full of opposition: Good vs. evil, happiness vs. sadness, joy vs. sorrow or pleasure vs. pain. No one on earth is immune from suffering some sort of trial in their life. However, no matter the trial, God has not left us alone if we will just rely on him.
In a recent address, religious leader Neil Anderson, spoke about "spiritual whirlwinds." These whirlwinds are often the result of our own poor choices, but "some come because of the wrong choices of others, and some come just because this is mortality."
When we put our trust in God and rely on him, these challenges will strengthen our faith and build up our lives. Here are four ways to rely on God in the midst of the whirlwinds.
Make God the foundation for your life
Just as a home needs a firm foundation to last, the same goes for us. We need to be firmly planted on an unmovable source to outlast the storms of life. God is unchanging and immovable. If we build our foundation upon him we, too, can be immovable.
Stand up for what is right, even if you're alone
It can be difficult to remain true to what you know is right, especially when all of your friends share a different view. However, if we rely on God, we must stay true to his teachings even when they become unpopular. William Penn stated, "Right is right, even if everyone is against it, and wrong is wrong, even if everyone is for it." God remains unchanging in what is right or wrong, even when it seems the whole world has decided otherwise. Your faith in him will strengthen as you recognize his supporting influence in your life.
Trust in God's teachings, his example and his commandments
The number one source for correct information is God. He is the author of truth. As you follow him, you will understand more fully his plan for you on this earth. With this understanding, you will be strengthened and become more resolved to do what he has asked. God is able to help those who seek him easier than those who don't. He is waiting to help, with hands outstretched, we just have to be willing to come to him and use his help. Those who are following him are more likely to seek his aid.
God's atonement is for every person on the earth
He is waiting to extend mercy to those that seek it. He wants us to feel his love that he has for each of us. In the times of spiritual whirlwinds, his offer is the same. Where there is sin, there is repentance. Where there is hurt, there is healing. Where there are trials, there is support. But, he can't give us help we are not willing to accept. Rely on God in your struggles, and he will sustain and support you. You will feel his love and know how to improve and heal. The atonement is the antidote to pain, suffering, hurts and sin.
We have many trials, temptations, life tests, difficulties and sorrows to help us grow and achieve our full potential. We can find the necessary strength to overcome anything by relying on God. As we seek him, we can experience an increase in faith, hope and understanding. The "spiritual whirlwinds" cannot destroy us when our strength comes from God.