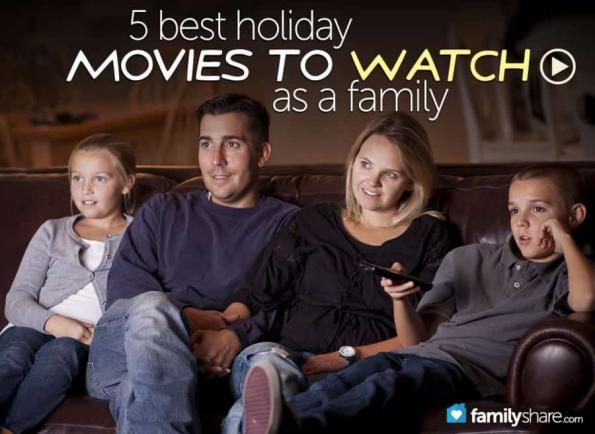 One of my favorite things to do when the weather turns cold outside, is to sit down in front of the television, wearing warm, fuzzy pajamas, and enjoy a movie and treat with my young children and husband. Here is a short list of some of the very best holiday moviesto watch.
1. How the Grinch Stole Christmas
starring Jim Carrey - This is the classic tale of The Grinch retold in classic Jim Carrey style. Filled with colorful images, fun plot twists, and a lot of laughs, you and you're family wil enjoy sitting down to watch this classic Christmas tale.
Treat Ideas: Christmas cupcakes topped with green frostin; hot chocolate
2. Miracle on 34th Street
starring Mara Wilson, Elizabeth Perkins, and Richard Attenborough - The 1994 re-make of the classic film released in 1947 will fill your heart with warmth. You'll fall in love with the magic of Christmas all over.
Treat Ideas: Buttery popcorn; Chocolate chip cookies; White chocolate cocoa
3. Rugged Gold
starring Graham Greene and Jill Eikenberry - This is a true story detailing Martha Martin's determination and spirit as she struggles to survive a cruel Alaskan winter alone after her new husband and young son disapear in an accident.
Treat Ideas: Hot cocoa; Homemade biscut donuts (*see recipe below)
4. Seasons of the Heart
staring Leigh Lombardi, Sam Hennings, and Claude Atkins- This classic Feature Family Film will tug at your heart and remind you of the true reason for the Christmas season. After losing her two children, Martha Richards must learn to love another child as her own.
Treat Ideas: Hot Apple Cider; Corn bread and honey
5. It's a Wonderful Life
starring James Stewart- This film is a must-watch for every family during the holiday season. This wonderful film, restored in color or orginal black-and-white, is a definite American classic.
Treat Ideas: Pumpkin Pie; Egg Nog
Fried Biscuit Donuts
Ingredients:
1 can of small buttermilk refridgerator biscuts
Oil for frying
Powdered sugar for coating
Directions:
In a large pot, heat oil to 350 degrees. Dump a 1- inch layer of powdered sugar in large bowl with lid and set aside. Lay out biscuts on cutting board. Using a 1 1/2 inch cookie cutter or soda bottle lid, cut out hole in biscut. (Set biscut hole aside to make donut holes). Fry in oil until golden brown. Flip and fry other side until golden brown. Remove from oil and place in sugar. Shake to coat. Repeat with biscut and holes.