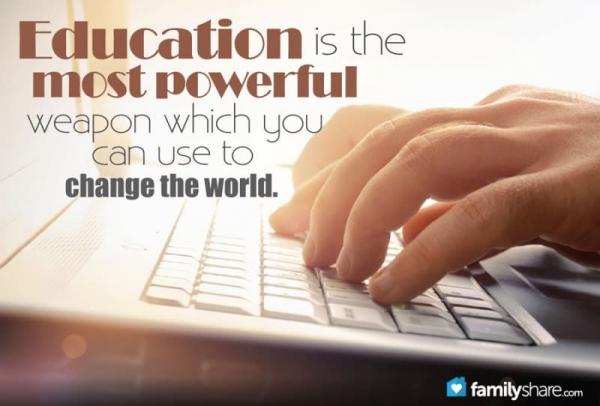 Online schooling opens up a world of new opportunities to people in all walks of life. Most universities offer online courses, and some degrees can be completed 100 percent online.
If you're serious about continuing your education online, make sure you first consider the following points.
School accreditation
Scammers saw a gold mine when online schools started becoming popular, so the first thing you should look into is whether the school is accredited. If you see advertisements that say something like "Complete your degree in two weeks," that is a huge red flag that the degree you receive will not be valid.
You can receive a fantastic education from an online program, but make sure you research the institution thoroughly before paying any tuition costs.
Cost
Speaking of costs, online classes can cost anywhere from $200 to $3,000 per class depending on the length of the course, the materials required and whether it is an undergraduate or graduate course. Online classes are typically cheaper than traditional virtual classes, but not by much. If you plan to get a degree rather than just take a few courses for fun, you may want to consider applying for scholarships or taking out a student loan.
Rest assured that the value of an education is priceless, though. You will reap the rewards of a good education for the rest of your life.
Format
As technology improves and online classes become more popular, the format of online classes has changed a lot over the last five to 10 years. Ten years ago you may have been assigned hundreds of pages of reading and a few papers, but today there are classes that include video lessons, discussion boards, virtual interaction with classmates and more. If you prefer the lecture format, find a program that provides a library of video lectures. If you prefer to skip the lecture and focus on class discussions, there are programs that allow you to interact with your classmates as well.
Your learning cycle
The online learning environment isn't the right answer for everyone. Consider the following:
Are you the type of person who hovers outside a professor's office every day seeking help?

Do you lack self-motivation?

Do you prefer to work in groups?
If you answered yes to any of these questions, an online learning environment is probably not best suited for your particular learning style. However, that doesn't mean you won't succeed.
When I started looking into online grad school programs, I was unsure that the online format was the best option for me, but after a few weeks of my first class I was no longer worried. Because my program is discussion based, I am forced to take part in class discussions rather than observe them from the back corner. My professors have been very responsive to class concerns and it's been a lot of fun to learn with students of all ages and from all over the country.
Time constraints
Regardless of whether you pursue education online or virtually, it will take up a considerable chunk of your time. However, online education is much more conducive to a busy lifestyle. If you have a career, small children to take care of, elderly parents to look after or any other responsibilities that must take first priority, online schooling allows you to work whenever is convenient for you. Some courses even allow you to go at your own pace and finish a degree faster (or slower, if desired) than you would normally.
As Nelson Mandela so wisely said, "Education is the most powerful weapon which you can use to change the world." If you're hesitant about finishing a degree or moving on to graduate school, take the chance. Even if the only part of the world you change is you, it will be well worth the sacrifice.