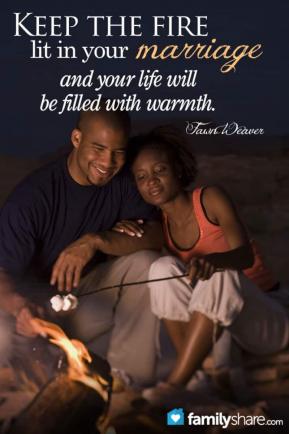 Marriage can become boring if the couple practices the same routine day in and day out. A married couple may struggle to find time to spend together because there is always something going on such as business meetings, late hours at work, children and their homework. There is so much happening that a married couple can eventually lose track of what it means to have fun.
My husband and I shared a hectic schedule. We were under the same roof, but extremely busy. The only time we had to spend together was a few minutes before bed and a few minutes in the morning before work. What kept our marriage interesting during that period was the fact that my husband would call me a couple of times a day just to say a quick hello and I love you. But, as much as the hello and the I love you were sweet and considerate, we both agreed it was important to bring back the fun we use to have before marriage. And we did exactly that.
Instead of allowing your hectic schedule and other factors bore your marriage, begin planning some fun activities just for the two of you - even if the activity is only for a couple of hours.
Be spontaneous
. Plan a weekend getaway or a week vacation to a place you both agree on. Perhaps visit the place you had your honeymoon. Or, if vacation is a little too much, consider going to the places where you used to go out for your dates or have a picnic in the park.
Spend time with other married couples
. Plan a night out of town with friends who are also married. Perhaps dinner and a movie or dancing at a club you have never been to before. If you happen to have children, ask your parents or siblings to watch them for the night. Take advantage of all the adult time possible.
Work around the house together
. Instead of dividing the chores, do them together. During that time, you both can catch up on things happening at work or with family. Indulging in interesting conversation will make chores easier to handle and fun to do.
Movie nights
. My husband and I have movie nights as frequently as possible. We have popcorn, drinks and candies. We cuddle on the couch with a blanket, the lights are off and the television is blasting as if we were literally at the movies.
Volunteer together
. You can assist at your local soup kitchen, hospital, nursing home or your children's school. I find this suggestion particularly fun because not only are you spending time together, but you are both helping others no matter the circumstance.
Many married couples do forget to include fun in their marriage due to a hectic schedule. But, it is important to make time just for the two of you. Being married doesn't mean the dating, the romance or the spontaneity ends. It means you can do anything as long as you are both having the best time together.