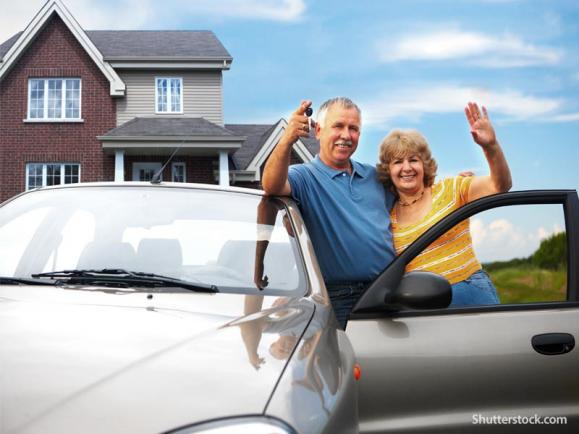 It's now official. You have accepted new position, sold the house, and are narrowing down a new place to live. You are getting ready to move soon.
Though this is an exciting time for you, it can be one that is also stressful and scary - especially for your children. Even if it's only one state over, it can be just as hard for the family who is moving across the country. Many will be upset about the big changes that are ahead, even if it is for the good of the family in the long term.
Fortunately there are many ways to prepare before the move to ensure it's a smooth process both physically and mentally. By keeping a positive attitude yourself, having family meetings about the transition process, and organizing ahead of time you and your family will be able to get through the change.
Discuss With the Family New Opportunities
As your children might have expressed, they aren't ready to leave behind what they love and what is familiar. There might be some great new activates in their new city though that might spark their interest, though, that will get them excited. For example, you might currently live in a big city but are moving to a small town. You can tell your children about how they will get the opportunity to ride a four-wheeler in open fields, try out new mom and pop restaurants, and have a closer circle of friends. Discuss with your kids the new, fun and exciting life they could have. Set up a weekend the first month that you live in your new city to "play tourist", where you take the family around to explore some of the best and biggest it has to offer.
Get Rid of Clutter
When you lived in the same place for a long time you start to accumulate a bunch of items you no longer need. The more things you have to move, the more expensive it is and the more hassle for you. Weeks before your scheduled move date, start clearing your home out of items that you no longer need. Do you really still need to bring along five dresses you bought while you were a bridesmaid? What about those children's games no one has looked in years at that sit at the bottom of the toy chest? You can also consider setting up a big yard sale before the move, or gather things to give away to those in need.
Host a "See You Soon" Party
Even though you are moving to a different state, technology now more than ever helps keep people connected from all over the world. Help your children understand that by throwing one last party with all their friends. During the party, you can ensure that everyone exchanges contact information to help lessen your child's anxiety about the move. Before the party is over, set up at least two "dates" with friends. For example, scheduling a movie night via Skype with their best friend or a day trip with another family at a half-way point.
Ask For Help
You don't have to take on the entire move by yourself, even though you might want to. It will only stress you out and get overwhelming, which will lead you to having a bad attitude with your family. If your children see that stress, they will start brooding negative emotions about the move, too. Your family and friends are there to help get you through this transition, but only if you reach out to them. Don't be afraid to get others involved so you don't miss the little details. Organizing everything early will aid in avoiding mistakes down the line.
Let Your Children Be Free to Express Themselves
Everyone in your family is going to handle the move in different ways. Kids need a way to articulate how they are feeling in a safe space where their parents can support them. You can let them vent about how they will miss their favorite teacher or the park they love to ride their bike in without having to try and fix anything. Just being there to support and listen to them will do wonders. Some children may not want to talk at all which is alright too. They might express their feelings through other outlets, such as art or even by rebelling. Give them a chance to get adjusted and understand where they are coming from.
Keep Important Items You Need Close
With a big family and kids of all ages, you likely need a lot of different items at any one given time. Keep a travel bag that will stay with you at all times through the moving process. It can be stuffed with extra clothes, toiletries, phone chargers, snacks, diapers or the like. These are the things you absolutely cannot go without. This also can include things that will help you to entertain the children. Moving can be such a boring process for them, so having something fun that will keep their mind off of things will be a life saver when the movers are trying to ask you where the couch belongs.
Moving is hard for any family, but with a little bit of planning beforehand you can help make it a smoother and easier process to get through. Be open to the pain your family might feel, but help get them excited about what is too come. In the long run, the move will be great for everyone involved.