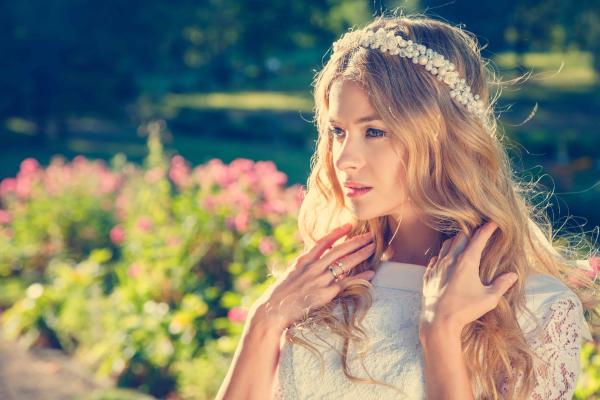 Queen Elizabeth is about to have her birthday cake, and eat it, too.
The queen of England turned 90 on Thursday and spent much of the day celebrating with her family. The queen - who was born in 1926 and rose to power in 1952 - took photos with all the little up-and-coming royal family members. She also snapped some photos with the royal corgis outside the east terrace.
All the photos were taken by Annie Leibovitz, some outside Buckingham Palace on Wednesday. There's one of the queen with her daughter Princess Anne, and even one with the youngest of her grandchildren and great-grandchildren, according to USA Today.
But the queen wasn't the only one celebrating her birth. People across England and the world honored the royal leader of Great Britain with celebrations in the streets as well as messages of kindness through the hashtag #HappyBirthdayYourMajesty, according to BBC.
The queen even thanked her fans in tweets of her own.
Though the queen is marching around England thanking people for celebrating her birthday, you can do the same virtually. One way is through Facebook. According to Mashable, Facebook users can announce they're celebrating the queen's birthday by highlighting their "Add What You're Feeling or Doing" option, selecting "Celebrating" and picking the queen's birthday.
"Now you can tell everyone on your Facebook exactly how you're celebrating Her Majesty's 90th birthday. You are celebrating, right?" Mashable asked.
But what are some other ways to celebrate the queen's birthday? Looking through her list of achievements, there are actually some fun activities you can do with your spouse to honor the queen's success. Here's a quick look through six awesome moments from the queen's career you can use in your marriage.
1. Love the dog
It's no surprise that the queen loves her corgis. You and your spouse could buy one of your own, which can be good for your entire family since research has shown that pets make children happy and contribute to a family's overall well-being.
2. Play a prank
The 90-year-old queen of England has been known to pull a prank or two. According to her Biography page, the queen will sometimes offer impersonations and prank important officials. In one case, she invited Saudi Arabia's Crown Prince Abdullah to visit England. When he arrived and sat in the passenger seat of a Land Rover, the queen jumped into the front seat and drove the car herself, according to Biography.
Comedy and jokes in general can be helpful for relationships, according to Focus on the Family. When couples are funny with each other, it can help lighten the mood and dissolve possible arguments.
3. Embrace technology, to a point
As you saw earlier in this article, the queen uses Twitter. And she even allowed her coronation to be broadcasted live on television. If that's not the sign of an innovative leader, it'd be hard to find one.
Technology has proved to be both beneficial and harmful for relationships. According to the University of California, Berkeley's Greater Good page, technology can make couples feel more empathic and connected, but also a little at distance if they spend too much time on a device and don't speak often in person.
So, as the queen so sparingly does, it may be a good idea to embrace your technology side.
4. Have a big family
If you can name all of Queen Elizabeth's children, grandchildren and great-grandchildren, I'll give you back the data you used for reading this article (just kidding).
According to CNN, Elizabeth has four children- Edward, Andrew, Anne and Charles - and nine grandchildren - William, Henry, Peter, Zara, Beatrice, Eugenie, Louise, James, Viscount. She also has five great-grandchildren - Mia, George, Charlotte, Savannah and Isla.
It may be hard to start this immediately, but this fact may encourage you and your spouse to have a bigger family. A recent study from Edith Cowan University in Australia found that bigger families tend to be happier, enjoying the lifestyle that comes from having more people around.
5. Make sure your taxes are paid
In 1992, then-British Prime Minister John Major announced that the queen would start paying taxes on her personal income, CNN reported. It was estimated she was worth about $11.7 billion, so her taxes were probably pretty high.
You and your spouse should probably make sure your taxes are filed, too. The deadline was, after all, earlier this week (April 18), so you wouldn't want to be late to that. If you're filing late, spend the queen's birthday filing some extra paperwork so you avoid penalties.
6. Celebrate an anniversary
Queen Elizabeth and her husband, Prince Philip, celebrated their 65th wedding anniversary on Nov. 20, 2012. They're just another year away from hitting the coveted 70-year mark.
You, too, should look to celebrate anniversaries with your spouse. It can be any anniversary - just make sure it's a special occasion or date night. According to the New York Daily News, having time for you and your spouse to reconnect through a date can have tremendously positive impacts on your marriage.
"If you want to keep your marriage alive, you must, must, must make a date night once a week," said Lyss Stern, a mother of three and CEO of divamoms.com, to NY Daily News. "If we didn't make a date night, we'd be two ships passing in the night. It would all be about the kids, the kids, the kids."