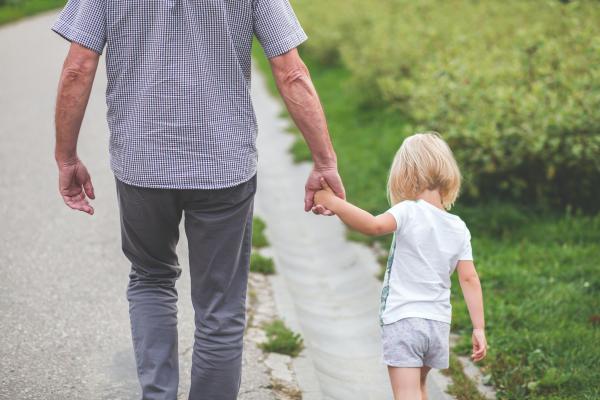 It's not an easy job to find someone you trust enough to watch your children when you're not home. You want to know that your little loves are in good hands so you can enjoy your dinner with friends, date night, or work event. You don't want to worry about your children the entire night anxiously.
Your children are your most precious asset, and you want to ensure they're taken care of while you're away. Hiring a babysitter who is attentive, caring, responsible, and trustworthy can give you peace of mind. However, part of getting the right person is knowing how to spot the wrong one. Here are some red signs to look out for when hiring a babysitter.
They reschedule the interview multiple times.
We can all understand that life happens. Things come up on short notice, and plans must be changed. However, if your potential sitter keeps canceling and rescheduling your interviews, it may signal a lack of reliability. You want a dependable babysitter who understands the importance of time management and priorities. If they constantly schedule and reschedule during the interview process, they'll likely do the same once hired.
Their communication is inconsistent.
Strong communication skills are essential in any relationship, including the one you have with your babysitter. If they're unresponsive or flaky during the interview process, it may indicate communication problems. You're putting your trust in someone to care for your children while you're away, so communication should be consistent from the beginning.
During the interview process, child care expert Hassanatou Barry recommends paying close attention to the applicant's preferred communication method, how fast they respond to your inquiries, and if they follow up with you after the first interview. Barry said, "You can tell a lot from a candidate's work style based on their communication. If they lack the above and you have an odd pit in your stomach that this may lead to a bigger issue down the line, be cordial and politely inform the candidate you will not continue with their application."
They seem inattentive during the interview.
Your babysitter doesn't have to be the most talkative person in the room, but they should still participate in the conversation. You want someone who answers your questions carefully but has questions to ask. Asking questions shows they want to get to know your family deeper. You want a babysitter who can efficiently communicate with you, someone who will stay in touch, tell you what happened while you were gone, and feels comfortable discussing concerns or questions. Effective communication with your babysitter will ease your mind while you're away.
They don't have essential childcare skills.
Identifying choking hazards, changing a diaper, comforting a crying baby, and knowing CPR and first aid are some skills a babysitter should have. You'll need to teach them things about your family's home or lifestyle, but you want a babysitter with some basic child care skills and experience.
If they lack experience, you'll spend the majority of your night out worrying about your children. A babysitter is supposed to add peace to your life, not fear and stress.
Your child doesn't click with the applicant.
When you meet your potential babysitter, ensure your children are also in attendance. With the kids, you can watch how the applicant interacts with them and assess their reactions. During the interview process, allow enough time for a 30-minute to hour-long session with the applicant and your kids.
Sometimes kids pick up on things that adults miss, so watch how your children act around the potential sitter. Are they acting out more than expected, or do they seem uncharacteristically shy? If so, these could be signs that the sitter isn't a right fit. Suppose your child hides behind furniture, avoids contact, starts throwing things at the potential sitter, or becomes agitated when they arrive. In that case, you should consider that before hiring them.
Their references don't check out.
Any potential sitter should be eager to give you a few references, including families they've worked with in the past. If they provide written reference letters, be sure to also ask for telephone numbers to get more information with a follow-up call.
For each reference, have a list of questions to ask them. Asking situational questions about how the applicant handled real-life circumstances or incidents is always a plus. However, it would be best if you consider it a red flag if the potential sitter dodges questions about their previous employers, refuse to give contact information, or if their references don't have much to say or don't know why you're calling.
It may also be helpful to consider conducting a background check on anyone you consider hiring. It would help if you told the potential sitter that you want to run a background check on final candidates so they can consent to the screening. Suppose they say no, then they're not the right person you want around your kids.
You have a bad feeling about them.
If you get a pit in your stomach when you think about leaving your child with this person, they're not the right babysitter for you. Even if the sitter looks phenomenal on paper, don't ignore your gut feelings; it could be your parental intuition trying to tell you something isn't right. You can give as many screenings as possible, but never disregard your gut feeling about a potential sitter. If something doesn't feel right, that likely means it isn't.
Leaving your children in the hands of a stranger is challenging for any parent. You want to ensure that they're taken care of while you're away, and you don't want to spend your time worrying about if they're okay. Hiring the right sitter for you and your kids can be a long and challenging process, but it's one that you shouldn't rush or take lightly. Whenever you see a red flag pop up while looking for a babysitter, it would be best not to ignore it or try to explain it away. Your children are your most precious asset and should only have the best.