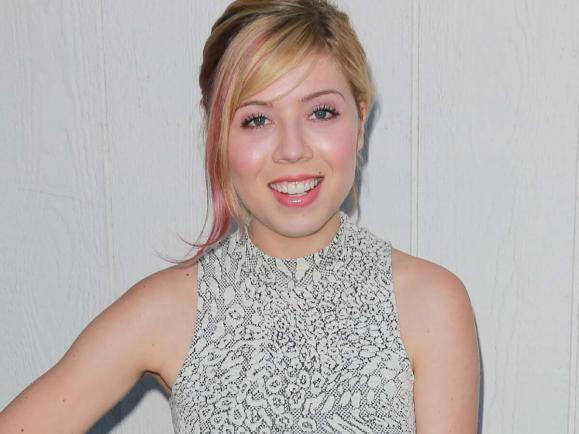 Ex actress, Jennette McCurdy, recently opened in an interview with Jada Pinkett Smith about her incredibly complicated relationship with her late mother, Debbie, who passed away from breast cancer in 2013. McCurdy appeared in an interview for "Red Table Talk" with hosts Jada Pinkett Smith, Willow Smith and Adrienne Banfield where she promoted her new book, "I'm Glad My Mom Died," which goes into grave detail about her childhood with her abusive mother.
The 'iCarly' star details her mother's abuse which would include her mother showering her, introducing her to a calorie deficit at the age of 11 which resulted in an eating disorder, verbal abuse and even sleeping in her bed hugging her every night. The sleeping and hugging carried on even after she moved out and got her own apartment at the age of 18, her mother would find ways to stay with her. In the interview, Jennette opened up about her struggles setting boundaries with her mother, a big factor to this being her mothers long battle with cancer.
"It's complicated too because there's the layer of the cancer," McCurdy recalled. "So she's hugging me tightly and I feel physically how much her body is deteriorating from cancer. How am I supposed to set a boundary? How am I supposed to look my dying mother in the eye and say, 'Mom, can you not squeeze me tonight because you're really invading my personal boundary.' I just didn't and I couldn't."
She also speaks about her experience of years of therapy after her mothers passing in 2013, and how much she struggled with continuing to defend her and accepting that her mother was abusive. "That opened the floodgates. I recognized in that moment, 'Oh wow, I'm doing a lot of mental gymnastics here to keep my mom where I wish I could keep her. And I know that if I want to be healthy, I'm gonna have to not have her be on that pedestal anymore and it just happened.'" She noted that it has been a difficult journey to accept by saying, "Just because I was abused, it doesn't mean that I don't love her. That has been so difficult to grapple with."
When asked about the idea of being able to forgive her mother and what she put her through, McCurdy became emotional and said, "I worked toward forgiveness for a really long time and my therapist said to me one day, 'What if you don't have to work toward forgiveness?' and I wept and I knew that that's what I needed to hear."