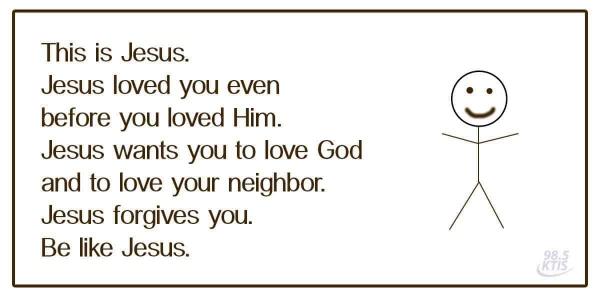 You've probably seen your family and friends post those "Be Like Bill" memes, right?
Well, get ready for your church buddies to start doing it, too, as religious groups have started using the meme to spread positive messages about their faith.
Through the hashtag #BeLikeJesus, religious groups and organizations have shared versions of the meme that spread kind messages about Jesus and why believers should be like him.
Here's a look at some of those photos:
It was a Moldavian programmer in Italy named Eugeniu Croitoru who started the meme late last year as a way to support "civility on the Internet" and make the Web a place for "peace and level-headedness," according to The Daily Dot.
"'Bill' can be anyone who is smart and has common sense and doesn't do annoying things," he told BBC. "You'll also notice Bill can be someone who makes fun of himself and jokes about others too occasionally."
The meme's popularity has boomed in the last few weeks. It now has its own Facebook page, Mashable reported, and people can "Be like Bill" since there's a custom generator for people to create their own version of the meme.
Here's an example:
But the meme has also created a divide between social media users. Some have embraced the meme, while others have spoken out against it, even inspiring a "Don't Be Like Bill Page." For people who don't like the meme, Tech Insider has a quick explainer on how to get rid of it.