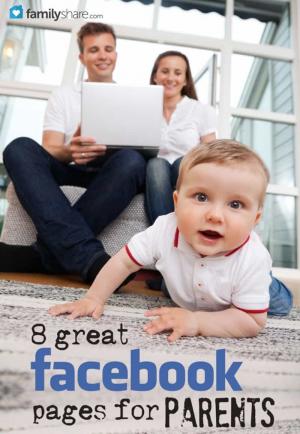 Let's face it - parenting is hard! First of all, the kids don't come with an instruction manual. Then, when you've finally figured things out with the first child, the same methods don't necessarily work for the second, third or fourth. As parents, we need to keep our parenting bag of tricks full.
These Facebook pages can help fill your bag of tricks by offering tips, ideas, support and inspiration for parents.
I Love My Family
. I Love My Family strives to enlighten, strengthen and inspire families worldwide. The page shares parenting related articles such as helping children through divorce, preparing your child for kindergarten and how to plan for a family vacation. There are also occasional giveaways.
Recent post: Summer is here and that means it's swim season! LIKE if your kids love going to the pool!
Make this the year you teach your kids to swim. Use these 10 tips to get started: http://familyshare.com/dive-right-in-10-things-to-know-when-teaching-your-kids-to-swim
I Love My Kids
. I Love My Kids shares articles on parenting as well as inspiration and support for parents. It covers topics such as parenting children with autism, free family activities and childcare options. It occasionally hosts giveaways.
Recent post: This is a little bit of encouragement for the dog days of motherhood when you want your money back.
For the dog days of motherhood when you want your money back
Super Healthy Kids
Super Healthy Kids specializes in helping parents and kids develop healthy habits. You'll find ideas, recipes and tips for healthy eating and fitness. The recipes are bright and very kid-friendly.
Recent post: Some yummy and healthy ideas for 4th of July! http://www.peasandcrayons.com/2012/06/party-like-foodie.html
Trekaroo
. Trekaroo gives you the inside scoop on everyday travel with kids. The page shares kid-friendly activities, hotels and restaurants as well as tips for traveling with children. It seeks to inspire families to get out and explore.
Recent post: Michelle's family has stayed in the cabins at Disney's Fort Wilderness twice. The cabins are cleaned daily - they even straighten up and do the dishes! The wafting smell of gardenias as she zipped through the resort in a rented golf cart is one of her favorite trip memories. Would you stay here?
Should Your Family Stay at Walt Disney World's Fort Wilderness Resort?
Crafting & Fun Ideas for Mommy & Kids
. Crafting & Fun Ideas for Mommy & Kids not only has fun craft projects to do with your children, but it also shares recipes, tips and ways to pamper yourself as a parent.
Recent post: Root Beer Float Cookies. Makes about 3 dozen large cookies or 4 dozen medium cookies (depending how big you like 'em!).
Mom Central
. Mom Central is the place to go for inspiration and support for moms. You'll find inspirational quotes, product reviews and giveaways. There is also a blog roll for mom bloggers to network with each other.
Recent post: Wise words. Click Like if you do this.
"Listen earnestly to anything your children want to tell you, no matter what. If you don't listen eagerly to the little stuff when they are little, they won't tell you the big stuff when they are big, because to them all of it has always been big stuff."
Dadmissions
. Dadmissions shares parenting information from a dad's point of view. Sometimes wise, often humorous and always relatable, he gives us insight into what it's like to be outnumbered by a wife and two little girls at home.
Recent post: The kids just heard 30 seconds of "Hot in Herrrre"... Yeh THAT song... And they said it was weird and funny especially the part about clothes coming off... THANK GOODNESS.
Facebook can be a fun way to stay connected with friends and family. With these pages, it's also a great resource for parents.