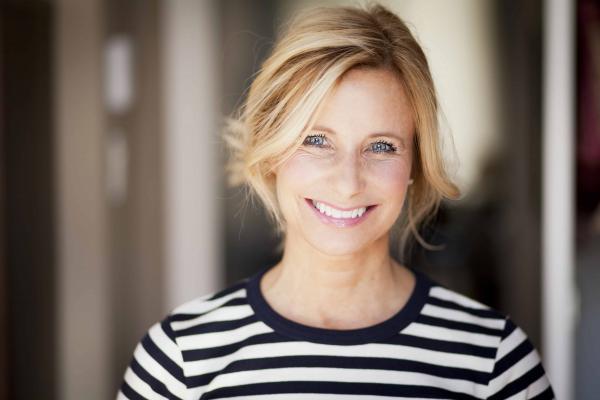 Don't worry. We all know you are a supermom who can talk on the phone, bounce your fussy baby on your hip, clean the living room and bake dinner all at the same time. You are selfless, kind and the ultimate nurturer to everyone in your family. You give so much to others, but do you ever take a minute for yourself?
Have you done anything in the past year strictly for yourself? Below are eight things every mom should do at least once a year to rejuvenate and help her find her inner self once again.
1. Massage
For all the heavy toddler lifting, back bending to pick up toys and endless hours spent in the car hauling your little ones to practice ... you deserve a gold medal or a massage, either one will suffice. Your aching muscles and tired limbs deserve a little tender love and care.
2. Couples retreat (at least 24 hours)
Grab your man and get away for the day or a few, if possible. Taking a break from parenting responsibilities will help you clear your mind and unleash any built-up tension. Take the time away with your spouse as a second honeymoon of sorts. Connect with him and love him, so you can return to your family with a fresh perspective.
3. Splurge on one item
Your shopping trips mainly consist of replacing shoes your child grew out of in a week, new white shirts because mac n' cheese cannot stay just in your little ones' bowls and new footie pajamas. Despite your constant plague of children's clothing, we all know you have that one item you have been quietly obsessing over for a while now. Remember sometimes it is OK to splurge.
4. Make a new friend
Maybe you attend a community book club or a local neighborhood event. Next time you find yourself amongst strangers, challenge yourself to meet someone new. Learning and embracing the views of a new individual can be just what you need to gain a new perspective.
5. Take up a new hobby
Explore new things-get out of your common routine and schedule a specific time for you to develop a new talent or hobby. Think outside the box. Maybe you refurbish furniture, paint or perform in a local choir. Whatever your niche may be, pursue your talents.
6. Have your picture taken
Get dressed up one evening in your favorite dress and do your makeup and hair the way you feel the prettiest. Don't be afraid to have your husband take a picture of how good looking you are. You have a million pictures of your darling kids, but it's fun to have a lovely picture of yourself as well.
7. Experience the ambiance of the closest big city
On your next date night, venture to the closest big city and take in the ambiance of the crowded streets, bright lights and architecture. Visit your local art museum, eat at the newest restaurant or take a stroll down Main Street with your man. Get out and experience the city life for a much needed change of scenery.
8. Have your carpets cleaned
If you can't find time to escape to a far away destination, have your carpets deep cleaned and shampooed to make your humble abode a fresh new dwelling you will be pleased to stay in. Nothing beats the feeling of knowing the dust and crumbs in your carpets are gone for good ... or at least for a little while.