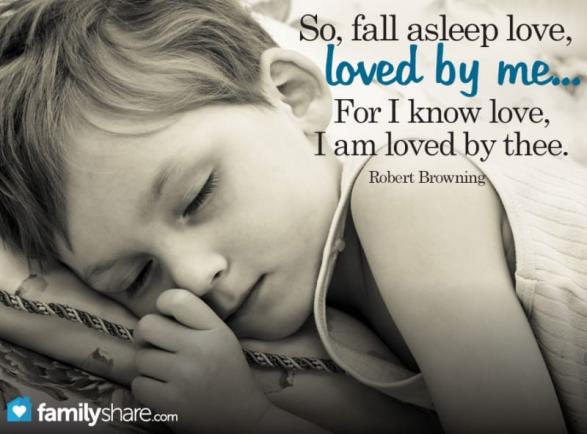 Ah, bedtime - it never comes soon enough. After a long day of parenting, I sometimes look longingly at the clock, willing the hands to move to 8 p.m. When my children are all in bed, I feel free and relaxed, ready to hang out with my husband and decompress. This, however, is not the best attitude to have at bedtime. Bedtime is a magical time. When the day is over and it's dark and cozy at home, you can connect with your kids in different ways. Here are a few ideas to make the most of the bedtime hour, and make it memorable for your family.
Story time
Reading to children at bedtime is a classic parenting technique. Don't skip it. Kids of all ages love to be read to. When I gather my two youngest daughters for story time, I often find my older kids sneaking in to listen. We've read children's classics like The Secret Garden and The Lion, the Witch and the Wardrobe together.
Telling stories to children is also fun. Kids love to hear about when their parents or grandparents were young. I like to tell stories from my childhood that are similar to the experiences my children are going through, like being scared of the dark or being nervous to try something new.
Just one more song
My kids love to be sung to, and I think most kids are the same. My husband is the best at singing to the kids, choosing an eclectic mix of everything from Ghostbusters to college fight songs. I'm not sure how soothing The Beverly Hillbillies is, but the girls love to hear it. I choose more traditional songs, and my children like them as well. When the kids ask for "just one more song," I try to say yes. It won't be long until they are too old to be sung to.
Pillow talk
My oldest daughter doesn't need bedtime stories or songs. What she needs is a listening ear. Often, during the day, I am busy with her younger siblings. Since she goes to bed later, I can chat with her as she gets ready for bed. I like to let her do the talking. She usually talks about friends and school. I ask her about issues she might be dealing with. If she's not interested in talking, I'll just be with her for a few minutes. I do the same with my son, even though he's not as responsive. There's something special about a few minutes together at the end of the day.
Be silly
Show children you aren't all business by infusing bedtime rituals with a little bit of silliness. My husband sings funny songs; I add in choreography. There are many silly stories to choose from. I like the Scaredy Squirrel series as one example. Adding in inflection and making different voices for different characters makes story time entertaining.
Cuddles
Even the most squirmy children can respond positively to affection at bedtime. I like to tell my children how much I love them and thank them for the good things they did throughout the day. Bedtime is also a time to offer and ask forgiveness. I don't like to see my children go to bed sad or upset. Cuddling for a few minutes before tucking kids in helps them feel secure and loved.
Checking in
I try not to disturb my smaller children after I've said goodbye for the night, but I do "check in" with my older kids. They tend to read the night away if I don't remind them to turn off the light. Checking in allows me to mother them a bit, asking if they've brushed their teeth and giving them one more hug. This routine also establishes a sense of openness and honesty. I respect their privacy, but want them to know I am interested in their lives.
It's tempting to shuttle the kids off to bed as quickly as possible, gaining more precious minutes of time to yourself. I'd encourage you to resist the urge a few nights a week, and make bedtime magical for your children. They'll remember your funny songs, loving hugs and a feeling of cozy security long after they've gotten too big to be tucked in.